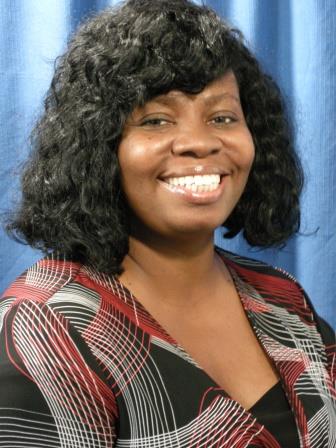 Loretta Jones, PhD, MSN, RN
Assistant Professor Adult Health Nursing

---
Research Interests
Improving cardiovascular health in women belonging to health disparity groups
Increasing physical activity and healthy nutrition, meal planning, and meal preparation interventions for health disparity groups.
Health-related quality of life of women after experiencing a myocardial infarction.
Retention of nursing students from diverse populations.
Recruiting minority populations for research studies.
---
Education
PhD in Nursing Sciences, University of Alabama at Birmingham, 2014
Post-Family Nurse Practitioner, University of Mobile, 1999
MSN Adult Health Nursing, University of Mobile, 1998
BSN, University of Mobile, 1988
---
Selected Publications
Dearmon, V., Graves, R. J., Hayden, S., Mulekar, M. S., Lawrence, S., Jones, L., Smith, K. K., & Farmer, J. E. (2013). The effectiveness of a simulation-based orientation on knowledge acquisition, anxiety, and self-confidence in baccalaureate nursing students preparing for the first clinical experience. Journal of Nursing Education, 52, 29-38. doi:10.3928/01484834-20121212-02
---
Ongoing Research Support
UAB Minority Health Disparities Research Center-Health Disparities Research Training Program 2017-2018
The goals of this program are to:
1. Develop independent researchers in health disparities research through individualized mentored
training.
2. Provide instruction in scientific research methodology and design.
3. Provide training on the topic of health disparities and innovative approaches to reduce them.
4. Teach scientific writing and grant preparation skills to produce a grant submission to an external
agency.
See More
---
Teaching
Doctoral Courses
Evidence-Based Practice and Quality Improvement in Health Care Systems
Organizational Systems Analysis, Leadership and Change
Scientific Underpinnings of Advanced Nursing Practice
Healthcare Policy and Finance
Advanced Nursing Assessment
Physio-Pathological Bases of Advanced Nursing
Pharmacology for Advanced Practice Nurses
See More
---
Honors and Awards
Recipient of the Alabama Board of Nursing Scholarship for Advanced education 1996
Recipient of the Alabama Board of Nursing Scholarship for Advanced education 1997
Theme Recognition Award, Mobile County Nursing Society 1996
Theme Recognition Award, Mobile County Nursing Society 1997
Recipient of the Alabama Board of Nursing Nurse Educators Scholarship 2007
Recipient of the Alabama Board of Nursing Nurse Educators Scholarship 2008
Graduate Assistance in Areas of National Needs (GAANN) Grant, UAB School of Nursing 2009
Graduate Assistance in Areas of National Needs (GAANN) Grant, UAB School of Nursing 2010
Graduate Assistance in Areas of National Needs (GAANN) Grant, UAB School of Nursing 2012