Snap Shots
Freshmen Donate Items for Tornado Relief
MCOB students are learning the importance of helping others. In response to the call from Dr. Mike Mitchell, Vice President for Student Affairs and Dean of Students, freshmen students in Dr. Clark's Professional Readiness Engagement Program donated items for students, who were displaced when their college, William Carey was severely damaged by a tornado in January.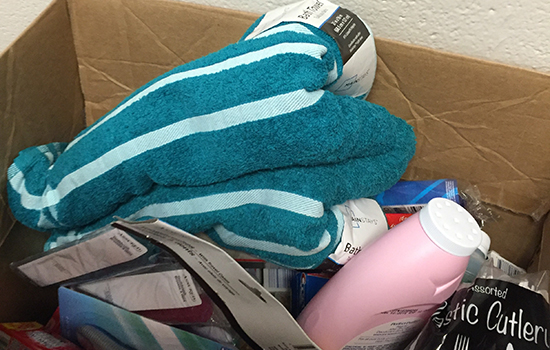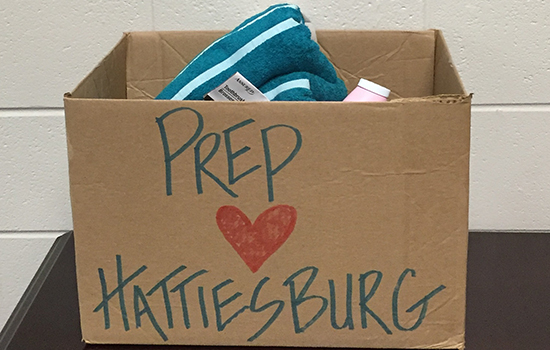 ---
Professional Readiness Engagement Program Advisory Board
The advisory board for the Professional Readiness Engagement Program met on December 9. Lucas Brunson, Jordan Griffin, Devin Johnson, and Ella Russo, students from the first Professional Engagement class, shared their experiences with the Board. Students told board members that due to the PREP program, they understand the importance of preparing for employment opportunities as freshmen. They also explained the value of participating in informational interviews and PREP activities. In the photo, Devin Johnson and Lucas Brunson prepare for the meeting.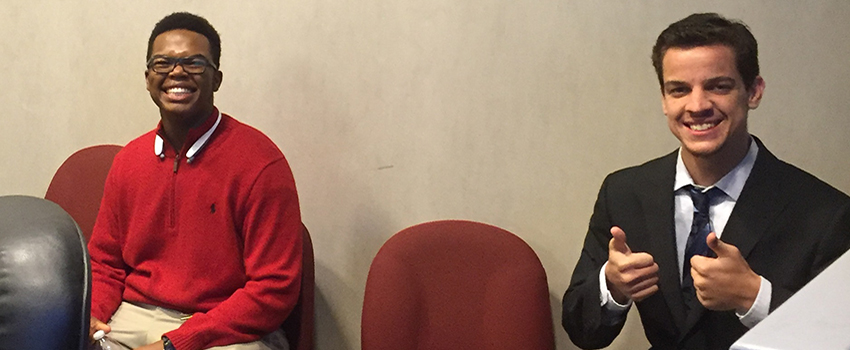 ---
Donuts with the Dean
The semester tradition of Donuts with the Dean continued with Dean Wood, the faculty and staff welcoming students back for spring semester on the first two days of the semester. Students enjoyed the opportunity to visit with the Dean and faculty Krispy Kreme donuts and hot chocolate.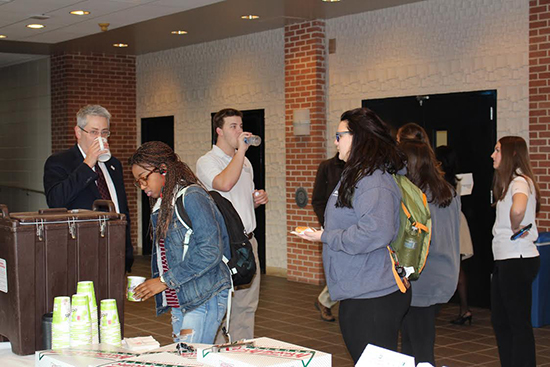 ---
Marie Bullock retires after 27 years with the University
Marie Bullock, Financial Specialist, in the MCOB Dean's Office retired from the University on January 1, 2017. Pictured below is Marie on the left with Amy Fleet, Teresa Sims and Rachel Backlin.