---
Posted on April 24, 2017 by Aldyn Miller
Aldyn Miller
---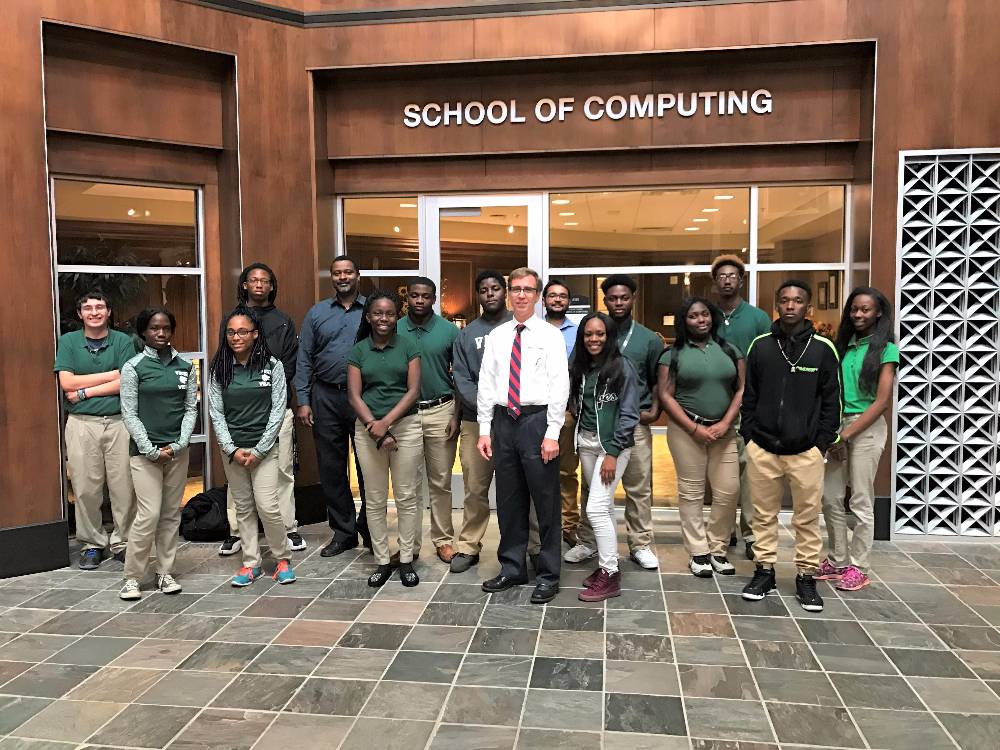 ---
On April 19th, more than a dozen students from Vigor High School visited the
University of South Alabama, School of Computing for a tour and a Hands-on
Learning Lab Activity (HOLLA). The School of Computing partners with the
Vigor High School IT academy (software development) to graduate students who
are college and career ready. Several Vigor students have successfully
completed the MTA 98-361certification in the C# language and are studying
Object-oriented programming, general Software development, web and desktop
applications, database, and Android gaming applications in app-inventor.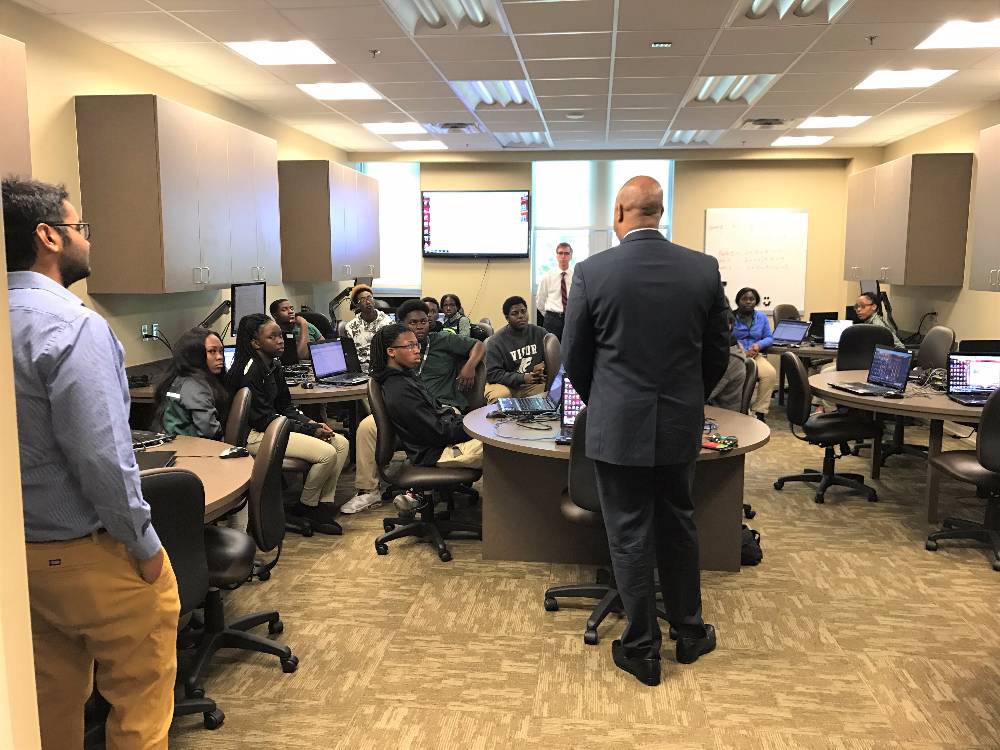 ---
---