USA Hosts 2015 Mobile Jewish Film Festival
---
Posted on January 13, 2015 by Joy Washington
Joy Washington
---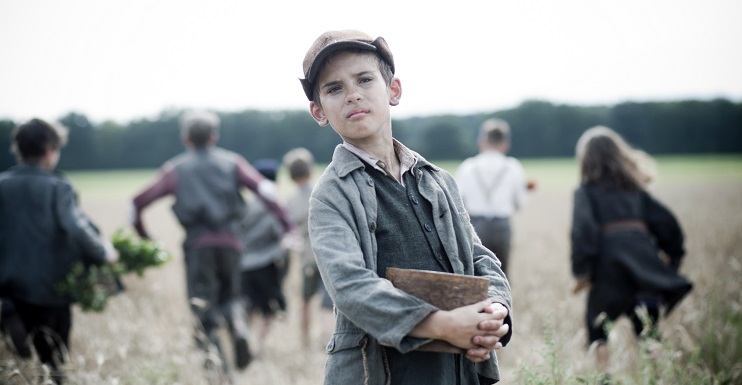 "Run Boy Run" is one of the featured films of the 2015 Mobile Jewish Film Festival at USA.
---
The Mobile Jewish Film Festival will show several contemporary films at the University of South Alabama, Mobile and Fairhope venues to celebrate its 14th year anniversary. The films are currently being screened through Jan. 22. The film festival is sponsored by The Mobile Area Jewish Federation and USA.
Festival tickets are $8 for adults per screening and $6 for students and seniors. The University is sponsoring tickets for USA students, and the admission is free with reservations for films screened at the University. Tickets will also be sold at the door. Tickets can be purchased by calling 251-343-7197, or order tickets by visiting http://mobilejewishfederation.org/mobile-jewish-film-festival/.
The 2015 contemporary films shown at USA are listed below:
Tuesday, Jan. 13, 7 p.m. John W. Laidlaw Performing Arts Center, USA Main Campus
"Run Boy Run" is a superlative saga of courage and compassion, which recently won the audience award at the Boston Jewish Film Festival. It tells the extraordinary true story of a Polish boy who seeks the kindness of others in his solitary struggle to outlast the Nazi occupation and keep his Jewish faith alive. An unforgettable cinematic experience, the film is based on the bestselling Holocaust novel by Israeli author Uri Orlev. Rabbi Steven Silberman will offer reflections following the film.
Wednesday, Jan. 14, 7 p.m. John W. Laidlaw Performing Arts Center, USA Main Campus
"Body and Soul-The State of the Jewish Nation" sets the record straight eloquently and comprehensively. It not only shows the undeniable historical connection between the Jewish People and the Land of Israel, but also succeeds in debunking all of the propaganda, myths and misinformation that have become accepted as truth by so many. This is the latest film from Gloria Greenfield, who will introduce the film and take questions following the film.
Thursday, Jan. 15, 7 p.m. John W. Laidlaw Performing Arts Center, USA Main Campus
"Zaytoun" is an Israeli adventure-thriller. This is the story of a most improbable and remarkable friendship between Fahed, a 12 year-year-old Palestinian refugee, whose father has been killed and Yoni, a 30-year-old downed Israeli combat pilot. This is a People's Choice Award winner at the Toronto International Film Festival. A dessert reception will be held following the film.
Additional Film Screenings:
The Mobile Jewish Film Festival will include The Julien E. Marx Student Holocaust Film Series to be held at UMS-Wright Preparatory School, St. Paul's Episcopal School, Davidson High School, Bayside Academy, and a special screening will be held for several catholic middle schools. This student film series will feature "Blessed is the Match." This is the inspiring story of Hannah Senesh. It will be shown to more than 2,000 high school and middle school students. Surrounding schools will also be invited to bring their students to several of the locations. One of the goals of the Mobile Jewish Film Festival is to have a strong educational component.
Educator and Speaker Racelle Weiman, senior director for global education and professional training at the Dialogue Institute at Temple University will speak at an education workshop on Tuesday, Jan. 20, at Davidson High School in Mobile in collaboration with the Gulf Coast Center for Holocaust and Human Rights Education and USA. USA students and history faculty are invited to attend. The educators in attendance will receive CEU credits. The educators will receive a copy of the film "Blessed is the Match" as a gift for their classroom use. Weiman will facilitate. Contact Ricki Voit to rsvp by Monday, Jan. 19, at (251) 533-4931.
To view trailers of all films and find out more about the other film screenings, visit http://mobilejewishfederation.org/mobile-jewish-film-festival/.
For more information about the Mobile Jewish Film Festival, call (251) 343-7197.
---