Arts & Humanities Seed Grant Program Awardees
The Seed Grant Program to Support the Arts and Humanities provides funding of up to $1500 to help support Arts and Humanities faculty research and scholarly activities. The purpose of the program is to assist faculty in building their careers and contributing to their disciplines by exploring new scholarly, creative, and research activities. Proposals are reviewed and funding is recommended by the Faculty Senate Committee on Research and Scholarly Activity
2016-17 Spring Awardees
---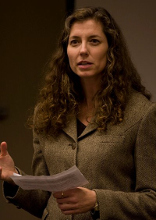 Dr. Nicole Amare
Professor, English Department
College of Arts and Sciences
"Through the Veil of Unbelief: Twain's Transformative Grief and Mormon Imagery"
Abstract: I am requesting funds to present at the Mark Twain Quadrennial Conference, held at Elmira College, NY, August 3-5, 2017. Elmira is also the home to Quarry Farm, Twain's former summer home and library (he wrote Roughing It there, among other works), and the Center for Mark Twain Studies, one of the world's three major Twain archives. In "Through the Veil of Unbelief: Twain's Transformative Grief and Mormon Imagery," I explore how the major deaths in Twain's life propelled him toward communion with God, not toward determinism, as other scholars have argued. Twain's drafts in despair reveal Christian allusions and, more specifically, Mormon images. Attending this particular conference provides a rare opportunity to receive valuable feedback from more than 50 major Twain scholars who attend this conference every four years as well as access to the archive to substantiate claims that Twain's biographic intersections with Mormons influenced his darkest writings.
---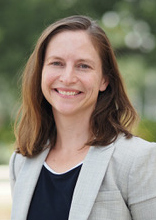 Dr. Claire Cage
Assistant Professor, Department of History
College of Arts and Sciences
"The Science of Proof: Forensics in France, 1789-1900"
Abstract: This book project examines the history of history of forensics, or legal medicine, in France in the late eighteenth and nineteenth centuries. My research analyzes how medical and scientific knowledge was constructed in relation to transformations in the legal and penal systems, shifting political configurations, class, and gender. With the assistance of a Support and Development Award, I would be able to conduct research in French archives and libraries this summer for one month.
---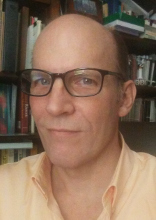 Dr. Pat Cesarini
Associate Professor, English Department
College of Arts and Sciences
"American Newspapers and the Poetry of the Civil War"
Abstract: I request funding, totaling $1500.00, for my current research project: a study of poetry about the Civil War printed in American newspapers during the conflict, and of changes in the relations between poetry and audience in the war's aftermath. I have written a conference paper on this topic, which I want to develop into a full-length article, to be submitted for publication to an academic journal. To that end, I need to undertake archival research at several facilities in the Northeast. My paper contrasts the poetry of Henry Howard Brownell and Herman Melville, who both published Civil War verse collections that are pertinent to my interests. During the research trip I will examine such non-circulating materials as the personal and family papers of Henry Howard Brownell at the Brown Library, Civil War-era periodicals at the American Antiquarian Society and the Massachusetts Historical Society, and the Herman Melville Papers at Harvard University.
---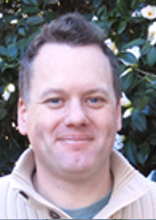 Dr. Matthew Hopson-Walker
Assistant Professor of Printmaking, Department of Visual Arts
College of Arts and Sciences
"Comparative Photographic Aluminum Litho Plate Exposure Tests"
Abstract: I am requesting $1507.57 to purchase all the required materials to do extensive side by side exposure tests of the two commercially available fine art positive working photo litho plates. The requested amount will allow me to purchase a bulk quantity of each brand of plate and the materials to process them so that I can create a body of research the comprehensively contrasts the different emulsions used on each plate and how they function with different types of autographic and digital films or transparencies. The gathered information will allow me to expand the use of this process in my classes and be used in my application for presentation at the Spring 2018 Southern Graphics Council International Conference and/or Mid American Print Conference Fall 2018. I have attached a shopping cart that contains all the materials I am requesting this small grant for.
---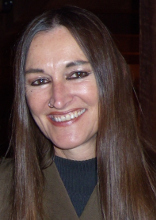 Dr. Becky McLaughlin
Associate Professor, English Department
College of Arts and Sciences
"Filmmaking and the Antinomian Controversy"
Abstract: Although I have no expertise in screenwriting, I have expertise in other forms of creative writing that involve storytelling such as fiction, poetry, and playwriting. Seeing what a talented director and a professional actor could do with my script was one of the highlights of my life as a writer, and it seems to me that writing a successful screenplay might offer a similar kind of artistic satisfaction. Having never written a screenplay, however, I would like to take a course that would teach me how to do so. The course that looks most promising to me is an online course taught by Scott Myers, who has developed over thirty movie and TV projects at every major Hollywood studio and broadcast network, working with such producers as Larry Gordon, Dawn Steel, Wendy Finerman, Chuck Gordon, Castle Rock Entertainment, Working Title, and Outlaw Productions. A member of the Writers' Guild of America West, Myers has taught screenwriting at the University of North Carolina at Chapel Hill and through the UCLA Extension Writers' Program, receiving its Outstanding Instructor Award in 2005. He currently teaches in the School of Cinematic Arts at DePaul University. Given the nature of my project, Myers' course is a particularly good choice because of Myers' background in the study of religion and theology: he graduated from the University of Virginia with a BA in Religious Studies and from Yale University with an MDiv.
---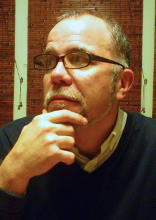 Dr. Chris Raczkowski
Associate Professor, English Department
College of Arts and Sciences
"Indexing for A History of American Crime Fiction"
Abstract: My recently completed book, A History of American Crime Fiction, is under contract with Cambridge University Press. An edited anthology of 25 chapters and over 140,000 words, A History places crime fiction within a context of aesthetic practices and experiments, intellectual concerns, and historical debates generally reserved for canonical literary history. The book is divided into five sections that reflect the periods that commonly organize literary history in university English departments, with chapters highlighting crime fiction's reciprocal relationships with early American literature, romanticism, realism, modernism and postmodernism. As a result, the history reveals crime fiction's capacity to signify beyond the narrow boundaries of popular genres and explores the symbiosis between crime fiction and canonical literature that sustains and energizes both. In short, crime fiction history is American literary history. Cambridge University Press requires its authors to provide their own indices, and I am requesting funds to hire a professional indexer.
---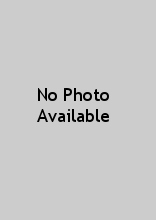 Dr. Lars Tatom
Professor, Department of Theatre and Dance
College of Arts and Sciences
The Natural Escalation of Theatrical Conflict: Stage Combat for the Upcoming Theatre USA Production of She Kills Monsters
Abstract: As presently constituted, the faculty members of the University of South Alabama Department of Theatre & Dance, though trained, skilled and experienced in a wide variety of theatrical tools and techniques, have limited training and no current certifications in the area of stage combat and fight choreography. During the upcoming Theatre USA 2017-18 theatrical season, an experienced and certified fight choreographer will be required, both for artistic and for safety reasons, for the February 2018 production of Qui Nguyen's She Kills Monsters. This play, which premiered in 2012, and has already been produced over 300 times in professional and educational theatres all over the United States, is set in the world of fantasy role playing games, and requires extensive stage combat. This proposed grant, will help fund the costs of bringing a certified fight choreographer to stage the production's fight and combat sequences, will not only provide a major and necessary production element, but will also add to the skills and knowledge of the student actors working the show.
---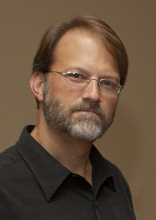 Dr. Steve Trout
Professor, English Department
College of Arts and Sciences
"An Alabama Family Remembers the Civil War: A Documentary"
Abstract: An Alabama Family Remembers the Civil War, is a documentary film currently in development based on the Frye Gaillard's Journey to the Wilderness: War, Memory, and a Southern Family's Civil War (New South Books, 2015). The 50-minute film is intended for a general audience and will explore how memory of the Civil War evolved through the letters and remembrances of the Gaillard family from the beginning of the Civil War into the 21st century. The Alabama Humanities Foundation has already funded the project in the form of a $1300 planning grant and a $9952.80 major grant. We are requesting funds in the amount of $1000 to serve as a partial match with the AHF major grant.
---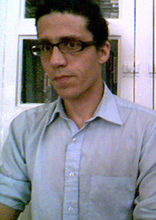 Dr. Brian Whitener
Assistant Professor of Spanish, Department of Modern and Classical Languages and Literature
College of Arts and Sciences
"The Rise of Finance: Cultural Production and Politics in Mexico and Brazil After 1982"
Abstract: The Rise of Finance: Cultural Production and Politics in Mexico and Brazil after 1982 challenges current cultural histories of the neoliberal period in Latin America by arguing that finance, and not just neoliberalism, has been at the center of the dramatic transformations of Latin American societies in the last thirty years. This book argues that as cultural critics we must center both forms of capital accumulation (as finance) and state form (as neoliberalism) in our work. In so doing, it answers significant historical and theoretical questions regarding the relationship between financial capitalism and culture, race and the neoliberal state, and state violence and surplus populations.
---