South Survival Guide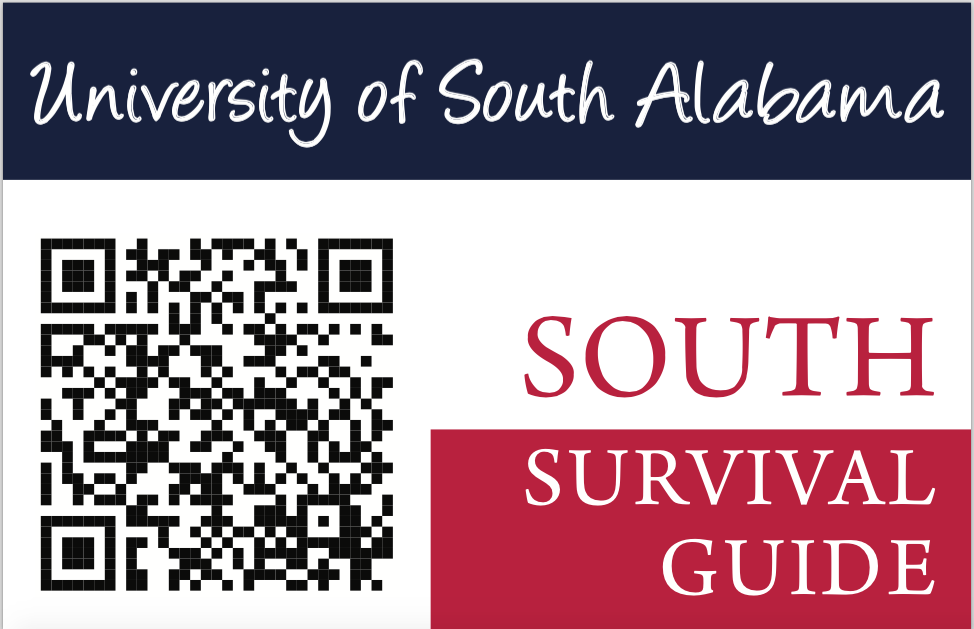 The South Survival Guide is the go-to resource for all South Students, new and returning alike, conveniently located anywhere you go!
What does the South Survival Guide offer?
The South Survival Guide, as listed on the access card above, offers tons of information and links! Here are just a few of the available resources within the South Survival Guide:
The Academic Calendar
Advising Information
Annual Events
Athletics/Sports Events
Building Abbreviations
Campus Dining
Clubs & Organizations
Important Contacts
Social Media
Walking Times
And Much, Much More!
Be on the lookout for new content added all the time!
How to Use the Survival Guide
All of the information and content available on the Survival Guide can be accessed through the various tabs on the website. If you are accessing the Guide on a computer, then these tabs will be located on the left side of the screen. If you are accessing the Guide on a smartphone, the tabs will be located in a drop-down style menu at the top of the page.
FEEDBACK
If you would like to submit feedback or have questions, comments, or concerns, please email the First Year Council Web Chair at fyc.webchair@southalabama.edu. We appreciate and look forward to what you have to say!