Campus Calendar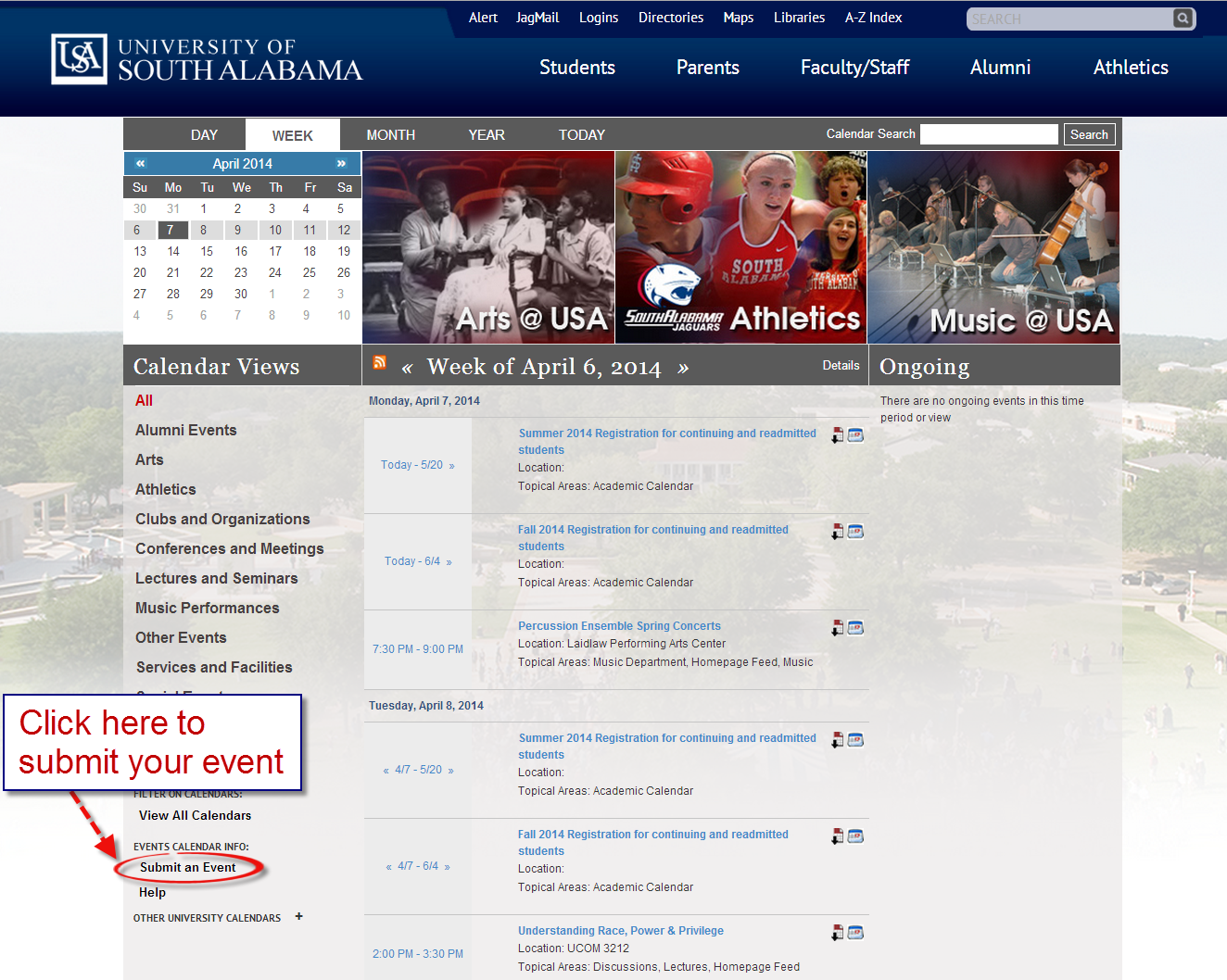 Instructions for University Community Use
The following information applies to faculty, staff or students at the university who wish to submit events for their departments or organizations.


Access the calendar homepage directly at calendar.southalabama.edu or from the USA Events hyperlink on the homepage in Upcoming Events.



Click the "Submit an Event" hyperlink found in the left navigation of the calendar page.



Log in to the calendar system using your JagNet credentials.



User Name = Jagnet ID or the first part of your JagMail address (jfaculty@southalabama.edu)


password = the password you use to access your University email or USAonline.



Read instructions on the landing page, then click the "start" arrow located on the right side of the screen.


Fill in all boxes with detailed information. Try not to repeat location, time or date in the description as the event will display with duplicated information.


Continue navigating through input pages using the "next" arrow on the right.


Be sure to provide a contact email address for the event, and click "submit for approval." Your request will be reviewed by Office of Marketing and Communications and approved for posting.


Note: For questions or corrections regarding a posted event, please contact the Office of Marketing and Communications at marcomm@southalabama.edu.