JagFit@South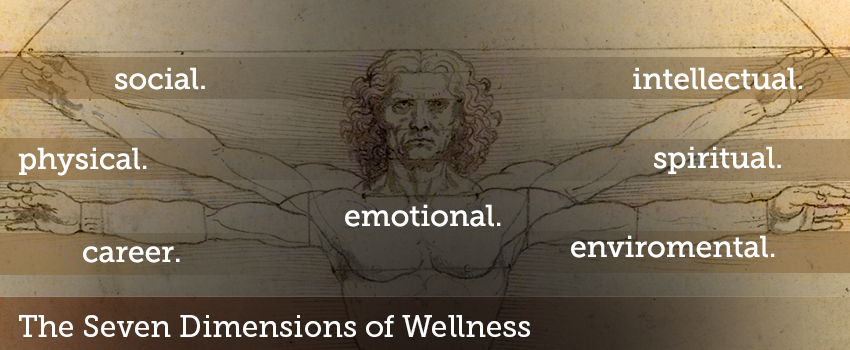 What is Wellness?
Wellness is defined as a dynamic process of learning new life skills and becoming aware of and making conscious choices toward a more balanced and healthy lifestyle across seven dimensions: Social, Physical, Emotional, Career, Intellectual, Environmental, Spiritual.
Through a balance in these seven dimensions, individuals develop their own resources and capacity to continue a healthy lifestyle and positively engage in all facets of their life (e.g., work, community, family).
(Adapted from WHO: The Seven Dimensions of Wellness). (http://www.paho.org/English/AD/dpc/nc/7-dimensions-wellness.pdf)
What is the Mission of the USA Employee Wellness Initiatives Committee?
The mission of the University of South Alabama Employee Wellness Initiatives Committee is to recommend and present voluntary activities for employees that promote positive employee engagement in achieving high levels of wellness in the seven dimensions of wellness, as defined by the World Health Organization.

The Committee works collaboratively with the USA Health & Dental Plan Fringe Benefits Committee and other USA resources to develop, publicize and sponsor opportunities for employees to help them define and/or enhance their individual wellness goals.