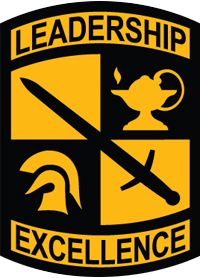 Office Hours
---
AHS 121
Mon and Wed 0900-1000, 1330-1500. Tues. 0900-1130
Ph: (251) 461-1348
---
Bio
Master Sergeant Wedge assumed duties as is Senior Military Instructor at the University of South Alabama in Mobile on 10 July 2018.
Master Sergeant Wedge enlisted in the United States Army April 21, 2000 as a 19D Calvary Scout and was assigned to 2/2 ACR in Ft. Polk, LA. During his tenor with 2/2 ACR, he attended three JRTC rotations and two NTC rotations while assigned as an MK19 Gunner on a HMMWV. In 2002, MSG reported to 1-8 IN 4th ID in FT. Carson, Co. MSG Wedge was immediately sent to the invasion of Iraq where he earned multiple awards for combat operations. Upon MSG Wedge's redeployment he was assigned to Portland Recruiting Battalion and served as a recruiter for two years and a station commander for one year. MSG Wedge earned an MSM for his service in Recruiting Command and won TOP RA Recruiter in 6th BDE FY 07.
Master Sergeant Wedge was reassigned to FT. Carson, Co. to serve with 2-8 IN, 4ID and deployed to Iraq 08-09. During his service while deployed, MSG Wedge established a Primary Leadership Academy for the Iraqi Army in Bashir, Iraq. MSG Wedge Deployed again with 2-8IN, 4ID to Afghanistan 10-11, where he earned his purple heart, Combat action Badge, and Bronze Star. MSG Wedge was assigned to 3-16 CAV at FT. Benning, GA as the Grenade Range OIC. After two years of training BCT/IBOLC/ABOLC, MSG Wedge was assigned to serve as the Troop's Senior Instructor and evaluator. In 2016, MSG was assigned 6-1CAV, 1AD FT. Bliss, TX. He earned the rank of First Sergeant and deployed his Troop to Afghanistan to support the Army's mission of SFAB. He earned a bronze star for his service.
Master Sergeant Wedge earned his Bachelors of Science in Political Science from Troy University and is currently pursuing his graduate degree. MSG Wedge is a graduate from multiple military courses to include; SHARP, MRT, EO, Stryker LDC, Unit safety, and Master Marksmanship level four.
Master Sergeant Wedge is married to former Tristan Nelson and currently resides in Mobile AL. with his three daughters Abigail, McKenzie, and Samantha.
---