Chinese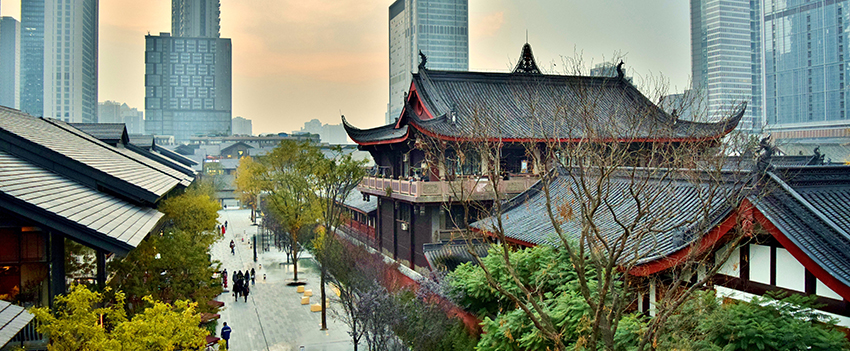 Chinese is a new language program at South, offering introductory and intermediate Chinese, a two-year sequence of courses coordinated with cultural activities such as mahjong, C-drama, traditional costumes, calligraphy, tea ceremony and more. Interested students may round out their training by taking courses in Chinese history and film. Expansion into a minor is on the horizon.
Chinese is spoken by a quarter of the world's population, and the number of Chinese learners is the fastest growing language program in the U.S. Contrary to popular misconception, Chinese is not a hard language and not just spoken in China. It is commonly used in countries such as Indonesia, Malaysia, Singapore, Taiwan and Thailand. Chinese is an international language and the language of the future.
Careers in Chinese
China is the second largest economy in the world, and it represents a great deal of business. American companies, as well as the U.S. government, are very interested in hiring U.S. citizens who can speak Chinese or who have some familiarity with Chinese language and culture. Corporations want to increase their share of the vast Chinese market or make use of China's great manufacturing capacity. They need employees who can represent American interests when working with their Chinese partners, whether on U.S. soil or abroad.
Graduates of Chinese programs are in demand, and after landing a suitable employer, they can find themselves promoted rapidly because of their language ability and cultural know-how. Chinese is a marketable language to learn for business and critical for U.S. national security. Graduates of the program at South will have an advantage for careers in finance, energy, marketing, telecommunications and technology, as well as intelligence, diplomacy and the military.
Study Abroad
The Study Abroad Office can direct students to programs in China and in Taiwan. Credit transfer will have to be approved by faculty. Moreover, the University of South Alabama has a joint "1+2+1" program with Yancheng Teachers University, and our students can apply to spend their sophomore and junior years in China.