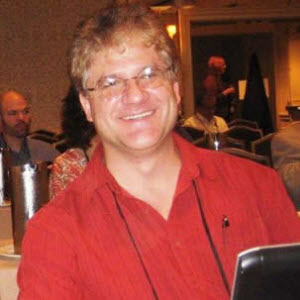 Office Hours
---
UCOM 1514
Tue/Thu: 9-11am
Ph: (251) 460-7675
Professor Clinical Psychology, Neuropsychology

---
Dr Rohling is not accepting graduate students for the 2018-2019 academic year
Research Interests
Head injury
Aging
Reliability and validity of diagnoses
---
Ph.D., University of Alabama 1991
Clinical Psychology
M.A., University of Alabama 1988
Clinical Psychology
B.A., Southern Illinois University 1984
Psychology
B.S., University of Illinois 1981
My research foci are neuropsychology, particularly head injury, aging, and reliability and validity of diagnoses. I teach undergraduate & graduate courses in psychological assessment, psychometrics, and clinical interviewing. In addition, I supervise graduate thesis research and undergraduate honors projects.
---
Highlighted Research
Larrabee, G. L., & Rohling, M. L. (2013). Neuropsychological differential diagnosis of mild traumatic brain injury. Behavioral Sciences & the Law, 31(6), 686-701.

Hill, B. D., Rohling, M. L., *Boettcher, A. C., & Meyers, J. E. (2013). Cognitive intra-individual variability has a positive association with traumatic brain injury severity and suboptimal effort. Archives of Clinical Neuropsychology, 28(7), 640-648.

Larrabee, G. J., Binder, L. M., Rohling, M. L., & *Ploetz, D. M. (2013). Meta-analytic methods and the importance of non-TBI factors related to outcome in mild traumatic brain injury: Response to Bigler et al. (2013). The Clinical Neuropsychologist, 27(2), 215-237.
See More