Current Season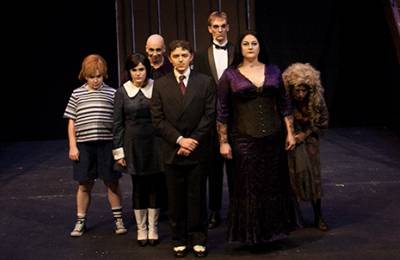 "All the World's a Stage"

- William Shakespeare
2018-19 Season
FALL 2018
Godspell
By Stephen Schwartz
Directed by John Nara
The classic American musical based on the gospel of St. Matthew.
Sept. 28, 29. 30, Oct. 4, 5, 6, 2018
Sense and Sensibility
Adapted by Kate Hamill
Directed by Lars Tatom
Jane Austen's classic romance, told in a new and exciting adaptation.
Nov. 9, 10, 11*, 15, 16, 17, 2018
SPRING 2019
Lysistrata
By Aristophanes, adapted by Lars Tatom
Directed TBA
The original "sex comedy"! The women of Athens refuse to be with their husbands until the men stop making war.
Feb. 15, 16, 17*, 21, 22, 23, 2019
Clybourne Park
By Bruce Norris
Directed by Joe Fuselli
An exciting contemporary play, an unofficial "sequel" to the American classic
A Raisin in the Sun.
April 12, 13, 14*, 18, 19, 20, 2019
* - denotes Sunday matinee 2pm performance