USA Flow Cytometry Core Laboratory
The USA Flow Cytometry Core Laboratory (FCCL), located in the College of Medicine, serves as a college-wide resource available to researchers in the College of Medicine on a subsidized fee-for-service basis. Specifically, the FCCL provides flow cytometry services for both the clinical and basic research faculty.
The FCCL houses a Becton Dickison Canto II Analyzer and a Becton Dickinson FACS Aria II Analyzer and Cell Sorter.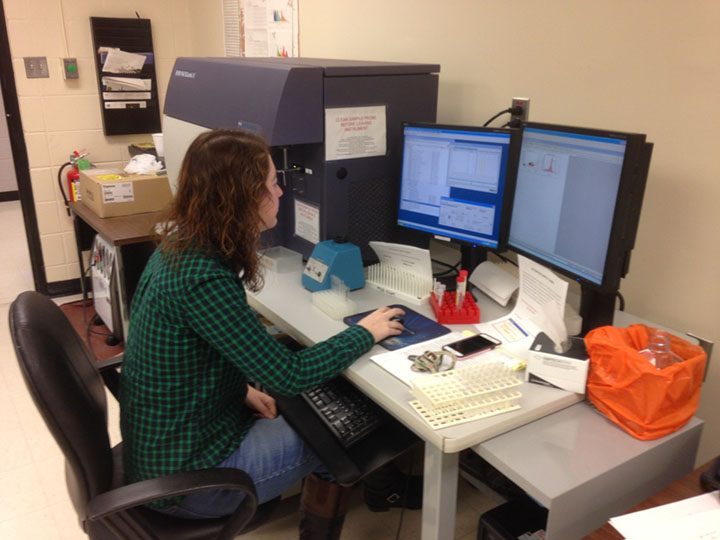 Canto II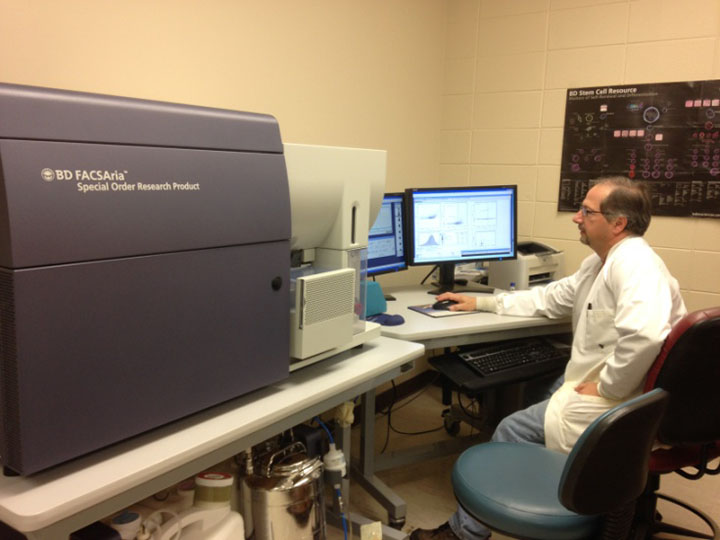 Aria II
The Canto II allows the investigator to analyze samples at a reduced cost. Upon successful completion of a basic Operator Course, the Canto II Workstation can be used independently of Flow Core personnel. This allows for after hours experiments to be analyzed. Analysis of samples can also be done with assistance from Flow Core staff during normal business hours. Please call 48 hours in advance for scheduling.
The Aria II Sort instrument allows for more complex analysis. Sorting options include, but are not limited to 1, 2, 3, and 4 way sorts. Call for more information.
Experienced laboratory personnel are available for advice at both the planning and data interpretation stages.