Odell Beckham Jr. and his ACL tear: Will he play again?
---
Posted on February 25, 2022 by James Slauterbeck, M.D.
James Slauterbeck, M.D.
---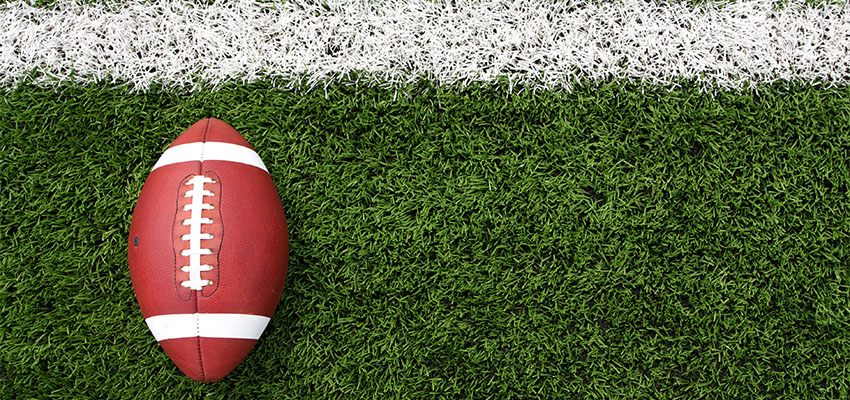 ---
The hot question in the press and among sports surgeons today is: "Will the Los Angeles Rams' wide receiver Odell Beckham Jr. play again?" Beckham was hurt during the 2022 Super Bowl suffering an apparent ACL injury.
If you review the injury film, one can see that Odell is off balance and in the skiing world it is recognized he is in the back seat. This is a very risky position for an athlete's knee to be in. When the off-balance body is collapsing backwards, the thigh muscles are contracting to resist the knee flexion and stabilize the body. The thigh muscles are connected to the front of the tibia and place very high loads on the ACL or ACL reconstructed tissue. These excessive loads can rupture the ACL or the ACL graft.
Unfortunately, re-injury to an ACL reconstructed knee is a serious problem. It is widely reported that the risk of tearing the ACL in the opposite knee or in the reconstructed knee is up to 30 percent.
Probably the most robust risk factor for injuring the already reconstructed ACL is when someone is at a younger age at the time of the original injury. This makes sense simply mathematically because younger athletes will be playing more games over their lifetime compared to older athletes who are injured. Use of allograft, patella or hamstring tendon from another person, to reconstruct an athlete's ACL places the knee at higher risk for reinjuring the reconstructed ACL. Finally, participating in sports such as football, soccer and basketball are the riskiest sports for re-injury to the ACL.
Some geometric factors like high tibia plateau slope (angle the tibia off the horizon), femoral notch width (space in the knee joint that borders the ACL), and shape of the tibia spine, (elevations of bone and cartilage in center of knee joint) all increase re-injury risk.
Although female athletes are at greatest risk when compared to male athletes at tearing the ACL, male athletes are at greater risk for rupturing the uninjured knee ACL compared to the reconstructed knee.
The biggest risk for Odell not returning to play is if there's any other damage to his knee. When someone injures an ACL then re-injures the surgically reconstructed ACL, damage to the cartilage and bone initiates early onset post traumatic arthritis. This is accelerated in athletes with larger amounts of meniscus and cartilage injuries.
A study looking at return to play from an international USA and Norway cohort study found that Lars Engebrettsen identified athletes returning to high-level sports after ACL reconstruction leads to a four-fold increase in re-injury rates over two years. What was most interesting to me is that athletes that return to sport at nine months or later after their surgery to reconstruct their ACL and those with more symmetrical quadricep strength substantially reduced the injury rate.
For approximately every month that return to sport was delayed until about nine months after ACL reconstruction, the rate of re-injury was reduced by about 50 percent. It appears that trying to wait until nine months after reconstruction is likely in the best interest of most athletes.
I'm confident that Odell had excellent surgeons operating on his knee and excellent athletic trainers and therapists to work with him in the postoperative period to get him to return to play. Hopefully, we will see him back with his team and contributing to the game.
References
Simple decision rules can reduce re-injury risk by 84% after ACL reconstruction: the Delaware-Oslo ACL cohort study
---
---