RN to BSN/MSN Pathway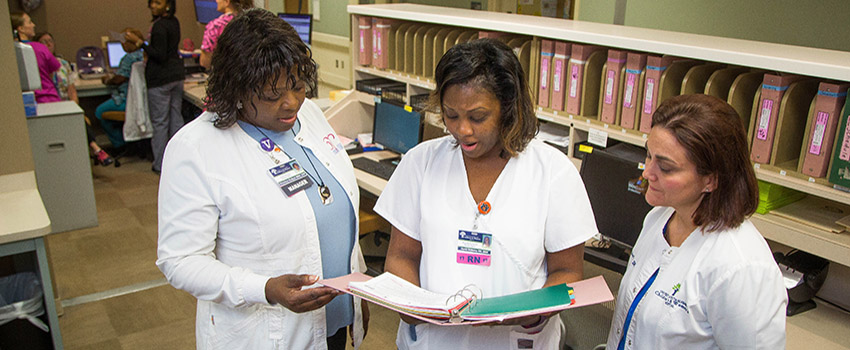 The University of South Alabama College of Nursing RN to BSN Pathway is specifically designed to meet the needs of Registered Nurses with a current RN license seeking a Bachelor of Science in Nursing degree.
The RN to BSN Professional Component consists of courses that address knowledge, skills, and attitudes that are needed to be successful in today's dynamic healthcare settings. You will enjoy challenging yourself as you explore relevant topics related to modern day professional nursing issues. This program is taught entirely online and is a flexible option for working students who are managing work and family responsibilities as well as educational assignments. Graduates will have the skills to provide enhanced patient care, critique and apply research to clinical practice. Graduates will increase their skills and knowledge about informatics in healthcare, will have a better understanding of global health issues, and will be better prepared to collaborate with the interprofessional team in providing quality care in multiple work settings.
Contact Information
Dr. Pam Johnson - Program Coordinator
Email: conrn2bsn@southalabama.edu
Leigh Holland - RN-BSN Academic Advisor
Email: conrn2bsn@southalabama.edu
Kristyn Seawell – RN-BSN Academic Advisor
Email: conrn2bsn@southalabama.edu