USA Athletic Department is looking for Fall applicants for internships
---
Posted on May 11, 2023 by MCOB Outreach
MCOB Outreach
---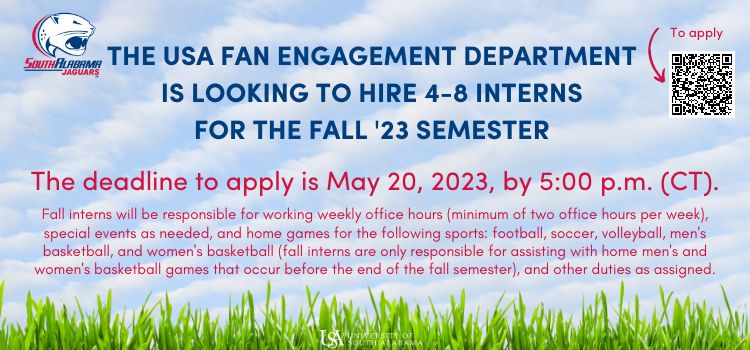 ---
The South Alabama Fan Engagement Department is looking to hire 4-8 interns for the fall semester (2023). The deadline to apply is May 20, 2023 by 5:00 p.m.
Fall interns will be responsible for working weekly office hours (minimum of two office hours per week), special events as needed, home games for the following sports: football, soccer, volleyball, men's basketball, and women's basketball (fall interns are only responsible for assisting with home men's and women's basketball games that occur before the end of the fall semester), and other duties as assigned.
Scan QR code for application and instructions.
---
---