International Society for Organization Development and Change Conference at MCOB
---
Posted on May 2, 2023 by MCOB Outreach
MCOB Outreach
---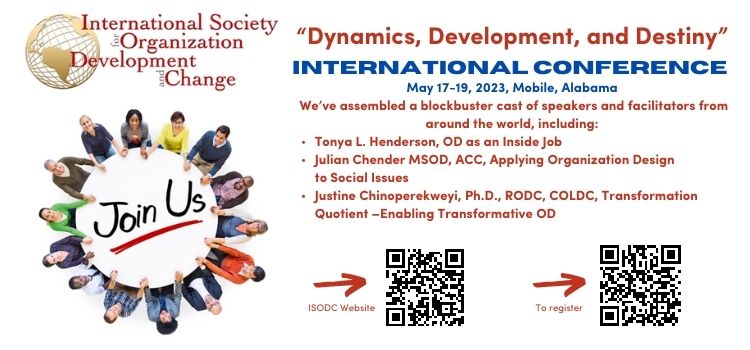 ---
ISODC Conference May 17-19
Mitchell College of Business will host the International Society for Organizational Development and Change's International Conference, May 17-19, 2023.
Join us for a dynamic and engaging conference with ample opportunities for networking, Q&A sessions, and interactive workshops.
Sharpen your Organization Development and Change acumen
Network and share ideas with an international group of OD&C professionals, leaders, and businesspeople
Speakers will include:
Tonya L. Henderson, OD as an Inside Job
Julian Chender MSOD, ACC, Applying Organization Design to Social Issues
Justine Chinoperekweyi, Ph.D., RODC, COLDC, Transformation Quotient –Enabling Transformative OD
Scan the QR code for more information or to register for the conference.
---
---