Admissions, Audition Requirements and Audition Dates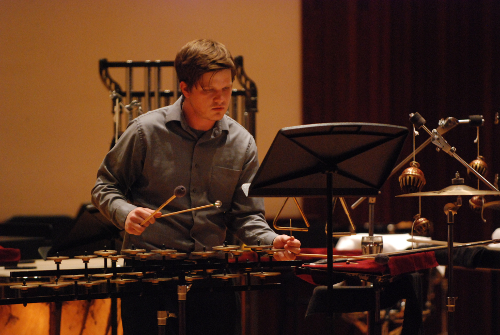 Admission to the University of South Alabama Department of Music is dependent upon admission to the University and an on-campus audition in your specific instrumental area or performance medium. No student may audition until they have been fully admitted to the University. Students may apply for admission to the University of South Alabama online. All prospective majors and minors must audition for admission. In order to schedule an audition, you must fill out an Audition Application. Auditions may also be arranged individually or by video (live over internet or recorded) for applicants who live a prohibitive distance from campus. Auditions will be held at the Laidlaw Performing Arts Center, Room 1072. Be sure to arrive at least 30 minutes prior to the scheduled time. A warm-up room will be available.
PLEASE NOTE: These requirements are for all undergraduate students wishing to major or minor in music, not for Jaguar Marching Band auditions. For details on those auditions, please visit this page.
Voice Auditions Keyboard Auditions Woodwind, Brass and String Auditions Percussion Auditions Guitar Auditions
Audition Dates Graduate Student Auditions Remote Auditions
Voice Auditions
An audition is required for admission to the program as a vocal major or minor. Prospective students will perform two songs, demonstrate range, pitch retention and sight-reading ability. Audition repertoire should be chosen that reflects ability and readiness for private vocal study. Consult the USA Vocal Area Coordinator, Dr. Thomas Rowell, if you have questions as to what would be suitable for an audition at USA.
Incoming freshmen or non-majors auditioning for vocal ensemble scholarship
Two art songs in contrasting styles should be prepared and presented from memory. Songs may be in English or in a foreign language, and should come from standard classical vocal repertoire. Repertoire that is appropriate for performance at solo/ensemble contest or at NATS auditions is considered acceptable audition repertoire. PLEASE NOTE: While sacred music such as legitimate art song settings of hymns are most welcome, hymns or gospel songs sung a cappella are not regarded as acceptable audition material in order to receive a scholarship or for entry into the music program.
Transferring majors/minors from other institutions
Two contrasting pieces from standard classical vocal repertoire will be presented, one of which may be an aria from opera or oratorio. One of the pieces must be performed in Italian, German or French. Audition repertoire should reflect the singer's highest level of accomplishment in previous collegiate vocal study and demonstrate readiness to continue private study toward degree completion.
An accompanist is provided for each audition. No pre-recorded accompaniments or self-accompaniment will be accepted. Examples of vocal collections that contain appropriate audition repertoire are:
26 Italian Arias and Songs
24 Italian Arias and Songs
The Young Singer Series
Joan Frey Boytim Series such as The First Book of Soprano Solos
English Reliquary of Song
Pathways of Song
56 Songs You Like to Sing Arias for Soprano, et. al. (published by G. Schirmer)
---
Keyboard Auditions
The student should be prepared to perform two solos in contrasting styles from the serious keyboard literature. A short sight-reading selection may also be requested. While specific technical studies are not required, the performer may wish to demonstrate proficiency in such areas as scales, arpeggios, or chord charts.
---
Woodwind, Brass, and String Auditions
All woodwind, brass, and string players should prepare two selections in contrasting styles: something slow, lyrical, and expressive and something else of a faster, more technical nature. Prepared selections may be chosen by the student and may come from solo repertoire, etudes, ensemble excerpts, or All-State audition material. Students should also be prepared to sight-read a short excerpt and to demonstrate basic technique by playing major scales and arpeggios and a chromatic scale (all scales and arpeggios should be performed in two octaves). Wind players who pass the major/minor audition will have their marching band audition waived.
---
Percussion Auditions
Percussionists should demonstrate proficiency in the following areas of performance. For entry into the USA Percussion Studio, you must demonstrate proficiency in the areas of snare drum, keyboard (2 mallet required) and timpani. Drumset is optional but desired. 4 mallet solo or etude is highly recommended for students seeking top scholarship consideration. All percussionists interested in auditioning should contact Dr. Rivera at lcrivera-carrero@southalabama.edu with a list of their audition repertoire.

Detailed requirements can be found on the Percussion Auditions page.
---
Guitar Auditions
Play a scale (student's choice) in 2 octaves, in both quarter notes and eighth notes, with quarter note = 60 bpm
Play two contrasting pieces - finger picking preferred.
Sightread in first position, with rhythms of quarter note and longer.
February 29, 2020
April 11, 2020
Special audition dates may be arranged with the ensemble directors or instructors involved in the student's instrumental or vocal area. Please see the "Faculty" page for contact information regarding specific faculty and staff.
Information about Graduate Admissions and Auditions can be found on the
Graduate Degrees
page.
---
Remote Auditions
Students who live a prohibitive distance from campus may schedule a live, remote audition using internet video (Skype, Google Chat, iChat, FaceBook, etc.) To schedule such an audition, call (251) 460-6136.
---