Faculty Information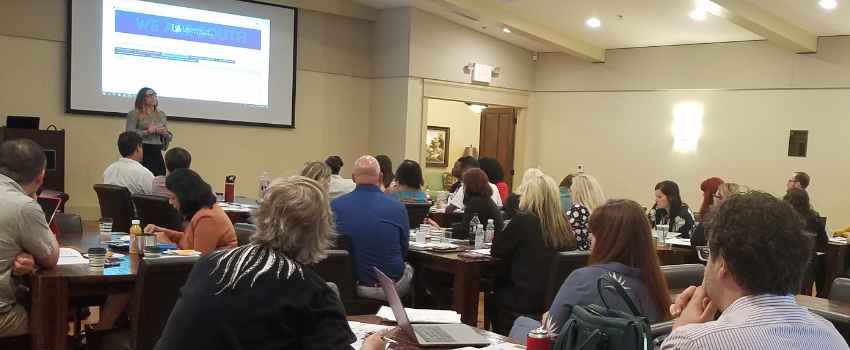 JagSuccess works closely with faculty and staff members to support student success at South. We partner with faculty and staff to:
Connect with students about available resources to enhance learning outside of the classroom
Recruit qualified peer academic leaders (JagPALs)
Provide referrals for students who may benefit from academic coaching and/or course support

Make recommendations for potential student staff
Add JagSuccess To Your Syllabus
We want to make your life a little easier by providing you with information about academic success programs to add to your course information. Click here for a description of JagSuccess that you may add to your syllabus.
Refer a Student To Academic Coaching
Know a student who could use additional support to enrich their learning at South? We provide professional academic coaching and peer mentoring on a variety of topics such as time management, note taking, goal setting, and study strategies. To refer a student, please email Christy Lock at clock@southalabama.edu.
Suggest a Student For a JagPAL Position
Do you know a student who would make an excellent peer tutor or mentor? If so, please share their names and contact information with us and we will reach out to the student when we open applications. Click here to recommend a student.
Provide a Reference For a Peer Academic Leader
We require our JagPALs to complete an application process, maintain at least a 3.0 GPA, earn A's in courses they tutor, and have two references from faculty or staff at South. They are selected based on their proficiency across their respective majors and disciplines, excellent interpersonal skills, and a willingness to assist to their peers. Your opinion helps to ensure the quality of our student leaders. Click here to access the Reference Form.
If you are interested in collaborating with JagSuccess or have any questions about our programs, please contact clock@southalabama.edu.