Second Year Experience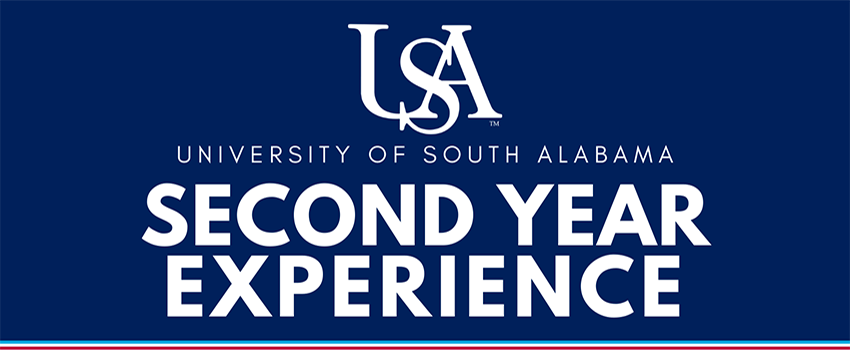 Ready for the Next Level!
For many of us, the second year can be quite a strange time in our lives, as it is a significant period of transition. To help with this transition, Second Year Experience (SYE) is here as a multi-faceted effort for the success of second year students here at South. We use evidence-based high impact practices to increase student retention by directing students to available resources on campus. A major focus of SYE is to assist students who are first generation or have an unmet financial need. A team of specially trained professionals are here to support second year students. This team includes a vice president, a director, a coordinator, and an academic records specialist.
Our Mission
We are committed to ensuring that underserved students are given the useful resources they need to better cement their success on and off campus.
Transformational Leadership Program - Leadership skills development for second-year students connecting them to experiences such as internships, study abroad, undergraduate research, experiential learning, and diversity/global learning.
Experiential Learning - Getting experience and course credit has never been easier.
Academic Coaching - A great way to get started picking what path a student wishes to walk.
Center for Academic Excellence - An amplified learning center offering tutoring and a variety of other free services to help USA students succeed.
▼ Students
The Second Year Experience Program will launch in the Fall 2022 Semester. More information coming soon.
▼ Faculty Fellows
The Transformational Leadership Program is a leadership and skills development program for second-year students, with a special focus on students who identify as first-generation, have unmet financial needs, and/or from a minoritized group in higher education, which supports strategic efforts to close equity gaps and graduate more students. This position requires the Faculty to dedicate 10-12 hours per semester to the guidance and development of the students within the program. Each Faculty Fellow will be a part of a nine month (August-May) Faculty Learning Community hosted by USA's Innovation in Learning Center to maximize their ability to assist the students.
Responsibilities of the Faculty Fellow include:
Active participation in the ILC SYE Faculty Learning Community
Building a productive and trusting mentor/mentee relationship with up to five students
Helping students develop SMART goals and action plans for their second year
Provide insight on various scholarships, work-study, and internship opportunities as well as appropriate university resources that benefit student growth
Collaborate with professional staff to provide accurate and relevant information
Submission of end-of-semester reporting documentation through the ILC SYE Faculty Learning Community
Our Team is on Your Team
| | | |
| --- | --- | --- |
| Activity Director | Coordinator | Academic Records Specialist |
| Kristi Clayton | Donnie Lindsey | Ricky DuPree |
| (251-) 460-7074 | (251-) 341-4065 | (251-) 341-4064 |
| | | |