Drone Pilot Ground School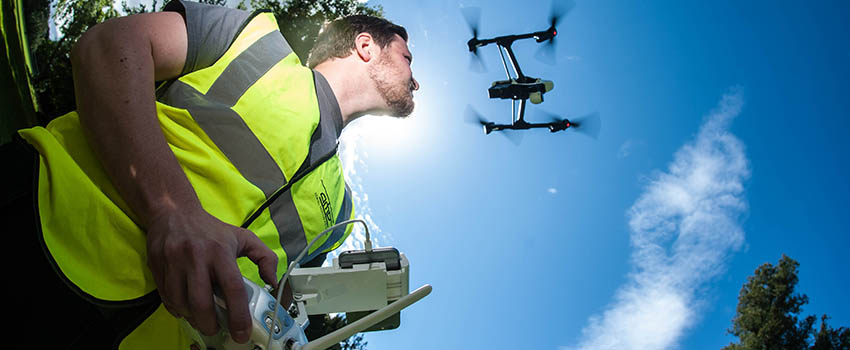 The Federal Aviation Administration regulates the commercial operation of even small unmanned aircraft (drones). Under the regulations, a person needs a remote pilot airman certificate with a small unmanned aircraft system (UAS) rating to operate the controls of a small drone. To obtain this certificate a person must pass and extensive flight knowledge exam and a background check.
The USA Center for Continuing Education offers a Part 107 Remote Drone Pilot Ground School which focuses on providing students with the information they need to successfully pass the test and earn the certificate. The curriculum includes:
Drone Laws and FAA Regulations
Weather Services and Meteorology
National Airspace Systems
Drone Flight operations
Practices Tests and Course Recap.
The structured six-week course, led by a Certificated Flight Instructor, Jake Magnin, meets one night a week for two hours.
The Center also offers, upon request, an Introduction to Drone Flight workshop which provides hands-on instruction on the physical operation of a drone for both hobbyists and commercial operators. This five-hour workshop is designed to provide students with the basic skills and knowledge necessary to safely operate a small, remotely controlled (R/C) quad-rotor style drone. After learning basic rules governing legal operations, workshop participants practice basic drone handling techniques, in a controlled environment, under the guidance of a qualified instructor. The drone is included in the workshop fee.