Lifelong Learning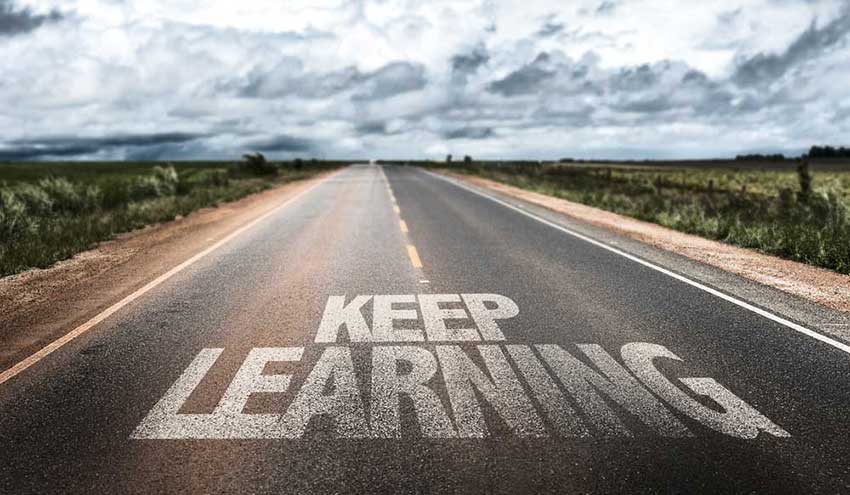 Odyssey USA
Odyssey USA is a community of adult learners who share intellectual curiosity and who participate in educational opportunities offered them through The Center for Continuing Education (CCE). Courses are designed to stimulate the mind and to encourage personal growth throughout life. Topics are challenging and thought-provoking with mind-stretching activities on a wide variety of subjects. These courses are open to any adult in the community, or thanks to technology, any adult in the world! Most courses are offered both in the classroom and on Zoom. There are four terms per year, and each term lasts six weeks.
▼ Odyssey Membership
To become a member, simply register for one or more courses in any term throughout the year. There are two terms in the spring and two terms in the fall. Memberships expire on July 30 of each calendar year.
▼ Wednesday Classes:
Wednesday Classes: April 21, 2021 -May 26, 2021,
1:00 - 2:30 p.m. Financial Management & Planning
Offered on Mobile Main Campus & Via Zoom
Presented by Michael Shirk
Join Odyssey for a 6 week course in Financial Management and Planning. Michael Shirk, a local Wealth Management Advisor, will present this program on financial planning. Learn definitions, strategies, and options available for today's senior adults.
---
1:3

0

- 2:30 p.m. Understanding Acrylics Paints &

Their Applications
Offered on Mobile Main Campus Only
Presented by Marcy Matherne
Have you ever wondered if there is an artist in you just waiting to be discovered? Well, there is no time like the present to find out! In this second course on understanding acrylics, you will continue to learn about painting with this versatile medium.
It is water-soluble when wet, yet because it is a plastic polymer, it dries into a flexible, water-resistant and durable surface. This course will include information on theory and technique combined with practical application and hands-on exercises. (Yes, you will be painting!) Many artists wear an apron or an old shirt over their street clothes. If you wear long sleeves, make sure they have a snug fit at the wrist. Bring two plastic containers for water (butter tubs work great) and paper towels. Paints, canvas and other supplies will be provided.
Beginning students are welcome in this class, as well as those who have taken it before.
---
3:00 - 4:30 p.m. Master Gardening
Offered on Mobile Main Campus & Via Zoom
Presented by Dr. Judy Stout and Alice Marty
Spring is finally here and after a long winter, it is exciting to see buds, green leaves, and flowering plants everywhere. This is inspiration to get outdoors and plant! Join us for Master Gardening, where Dr. Judy Stout and Alice Marty will present on a variety of topics including vegetable gardening, landscaping with native plants, the birds and bees, and others! This is a popular course where you can learn the science, techniques and tips to make your garden a masterpiece.
▼ Friday Classes:
Friday Classes: April 23 2021 - May 28, 2021
1:00 - 2:30 p.m. Alabama Wildlife & Plants: Friend or Foe?
Offered on Mobile Main Campus & Via Zoom
Presented by: Dr. David Nelson, Dr. Steve Carey, Nicole Schaffer, Jack Lecroy & Michael Niemeyer
Do you wonder which plants are safe and which are harmful for you or your pets? Which ones have healing capabilities? Do you know how animals and marine life contribute toward the health or harm of the ecosystem?
Join us this spring as biologists and other experts will lead classes on these topics. Classes will include lectures a range of plant and animals native to the gulf coast and will learn to appreciate the diversity that contributes to our robust environment. Learn about snakes, scorpions, spiders and ticks, marine life, bees, wasps, and hornets, as well as helpful and harmful plant life on the Alabama Gulf Coast.
---
3:00 - 4:30 p.m. Cancer 101: Past, Present and Future of Cancer
Offered on Mobile Main Campus & Via Zoom
Presented by Griffin Wright, Doctoral Student, USA College of Medicine
Despite decades of research in cancer biology, the disease still runs rampant among our community. Have you ever wondered: What is cancer? How does it form? What makes a cancer cell different from other human cells? How we do treat cancer? How do we find new therapeutic approaches to treat it? What are the differences among cancer types? Cancer 101 will provide a brief overview of the past, present and future of cancer and cancer therapies, how we got to where we are, and where we should go next. Come learn about what makes cancer, cancer.