Jobs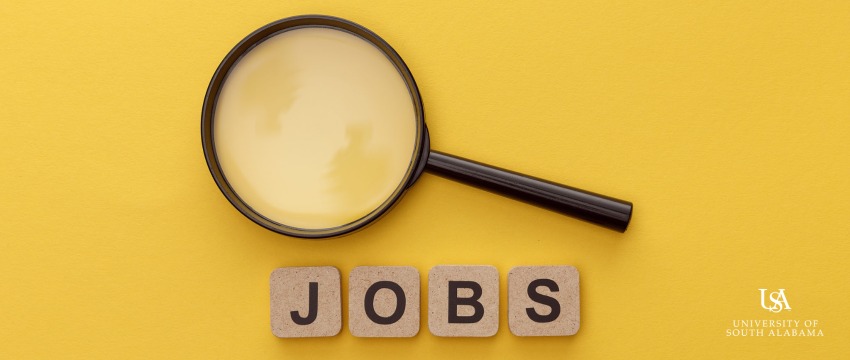 Associate Director for Course Development
The position will remain open until filled. For best consideration, applicants should submit their materials by October 28.
Introduction
The Innovation in Learning Center (ILC) at the University of South Alabama (USA) is looking to add a new team member to our dedicated group of staff and graduate assistants. USA is a regional, public, research university (Carnegie R2 classification) with extensive offerings in many different liberal arts, sciences, education and applied health areas. From strong roots in supporting online learning and instructional design at the University, the ILC has expanded into many areas of educational development on campus—supporting both faculty success and student success. The ILC manages the learning management system (USAonline on the Canvas platform) and other learning technologies for the university and promotes active, inclusive learning strategies across instructional modalities. With strong support from the Office of the Provost, the ILC partners with all academic units on campus to promote the mission of the university—in teaching, research and service. Learn more about the ILC programs, our people and our mini-courses and annual conference at http://usailc.org.
We are looking for a valued colleague to fill a recent vacancy. While the position is listed as an Associate Director, we are open to considering candidates who can grow with the position as listed. Please contact the Executive Director of the ILC, Dr. S. Raj Chaudhury, schaudhury@southalabama.edu with questions.
Job Description
The Associate Director for Course Development leads course design, redesign and development efforts in order to improve the quality of teaching and learning at the University. A person in this position collaborates with faculty members and Innovation in Learning Center staff to develop creative, high-quality web-enhanced, blended, or online courses using best practices in instructional design, technology and media production, faculty development, and assessment. The person in this position also supports other ILC programs for faculty, staff and graduate students and is engaged in activities that promote the Scholarship of Teaching and Learning.
Essential Job Functions (65%)
Provide leadership for new and ongoing course design, course redesign, and new course development projects that align with the University's strategic goals.
Provide management of course design, instructional innovation and course development projects working with ILC staff, graduate assistants and University faculty.
Use research-based best-practice pedagogies to implement instructional innovations.
Assist faculty members in course redesign and instructional practices that emphasize learning outcomes, student success and student retention.
Contribute to the success of face to face and online courses through innovative design and delivery, especially those that serve a lot of students and/or serve as gateways to certain majors.
Assist with the development of new online academic programs and certificates that evidence quality and encourage sustainable growth.
Design and teach workshops and/or mini-courses associated with innovative learning design, educational technology applications and engaging pedagogy.
Other Duties and Responsibilities (30%)
Conduct research on instructional innovations.
Participate in grant proposal writing and implementation in collaboration with faculty.
Author or co-author publications and presentations on Scholarship of Teaching and Learning.
Participate in University committees as appointed.
Contribute to the success of the annual Conference on Teaching and Learning, New Faculty Orientation and other ILC-sponsored university-wide events.
5% - Other tasks assigned by Executive Director, Innovation in Learning Center/USAonline
Minimum Training and Experience Requirements
Earned doctoral degree in a field directly related to the work of the ILC, such as Education, STEM, Humanities or Social Sciences
Four years of directly related professional experience with at least two of those years supporting course development activities in higher education
Demonstrated experience in course design for online learning
Demonstrated educational or technical writing ability.
Demonstrated ability to collaborate with all levels of the university community and work across organizational boundaries.
Ability to research, assess, select, implement and support instructional media and emerging technologies that benefit the university's teaching and learning priorities.
Excellent organizational skills and problem solving skills.
Excellent interpersonal skills including the ability to communicate with non-technical and technical users.
Preferred Qualifications
Commitment to principles of Diversity, Equity and Inclusion in their professional work.
Evidence of innovative design in higher education especially with current learning technologies.
Prior experience working in a university center for teaching and learning.
Prior online teaching experience.