tracdat
tracdat is the assessment management tool used by the University of South Alabama Office of Institutional Effectiveness to:
• Manage the University-wide assessment process,
• Align the University-wide assessment process with the Strategic Plan, and
• Track continuous improvement as it relates to the University's Strategic Plan,
student learning and other outcomes.
Please note: tracdat can only be assessed from a University computer.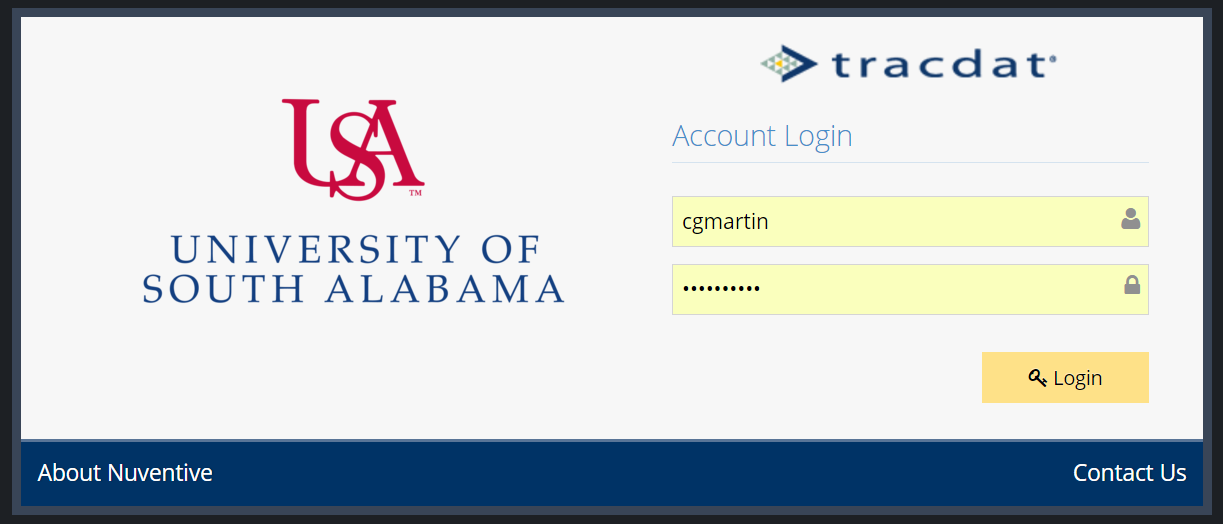 TracDat5 Video Tour
The 2015 Assessment Reports are out! For useful information on understanding the results and what to do with them, watch this video presentation by our very own Cecelia G. Martin, Director of Assessment.