Critical Consumerism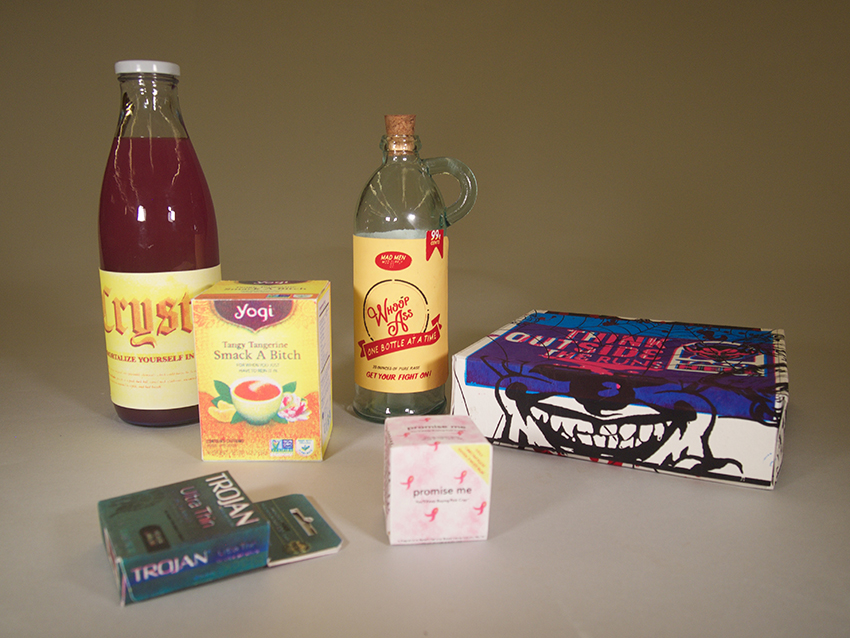 Critical Consumerism will be on display January/February 2019 in the Rodning Gallery Glass Cases.
Modified Screen Printed Products by University of South Alabama and University of Georgia Printmaking Students
Screen printing has been used in a variety of ways to critique mass-production and consumerism (ex. Pop Art, Andy Warhol's Brillo Boxes). Corporations continue to have incredible power and corruption and injustice are common problems. In this project assigned in Assistant Professor in Printmaking Kaleena Stasiak's Screen Printing class, students used the product language of these companies to critique their actions. Students went to grocery stores and convenience stores and looked at product packaging. They did Internet research about ethical practices of certain companies or read current news articles about issues concerning consumerist conglomerates. Students then thought about ways that they could manipulate their product packaging to create a humorous or serious critical response.
Objects by USA students Tanner Byrd, Clifton Pugh, Natalie Bravi, Emily Moragne, Genesis Stroud, and Jamie Smith.
Objects by UGA students Harper Biewen, Nicole Borne, Sarah Click, Juan Espinosa, Emmi Harding, Lauren Jeffrey, Imani Samsair, Jessica Scott, Maddie Scherlock, Caroline Stroud, and Emma West.