Abe Partridge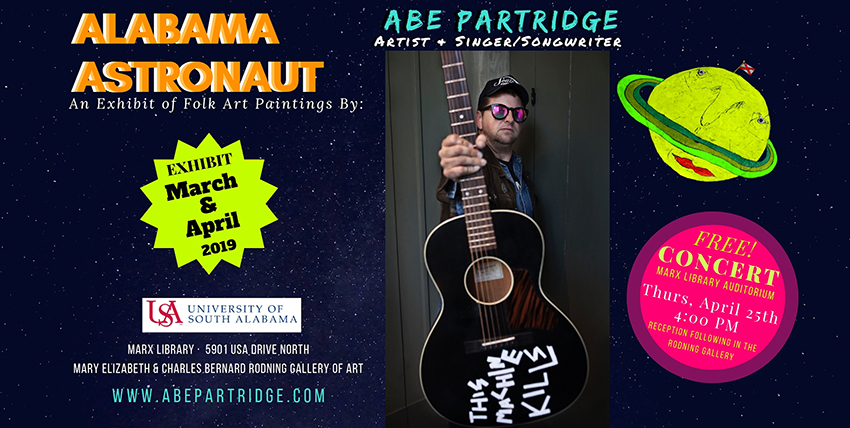 Exhibit will be on display in the Mary Elizabeth and Charles Bernard Rodning Gallery of Art March/April 2019.
Free Concert - April 25th, 2019 at 4 pm with a Reception following in the Rodning Gallery.
Abe Partridge is a former Baptist preacher who accepted a pastorate at 25 and then left after a near nervous breakdown at 27. He joined the US Air Force and is a veteran of Operation Iraqi Freedom and Operation Enduring Freedom. Now in his well-seasoned mid-30s, he has begun to share his story through his music. Abe performs his songs like an old-time preacher gone mad - with all the soul he can muster. He is a poet, not afraid to tackle any subject. He makes no attempt at pop stardom or radio play - just delivers somber stories with a burning message that demand an honest hearing.