Sexual Assault and Violence Educators

"Never doubt that a small group of thoughtful, committed citizens can change the world; indeed, it's the only thing that ever has." -Margaret Mead
Sexual Assault and Violence Educators
The Sexual Assault and Violence Educators (SAVE) are a group of peer educators trained on violence prevention, consent, resources and referral who lead presentations and events in our community. Below are examples of some of the events presented by SAVE in the past.
Take Back the Night: a candle light speakout and march against violence in our community
Consent Jeopardy: an interactive educational game about consent and sexual health
Safe Spring Break: an opportunity to learn about how to have a fun and safe spring break
Clothesline Project: an empowering t-shirt making campaign to bear witness to survivors of sexual violence and to advocate for change
Healthy Sexual Responsibilities Week: a campaign that encourages students to explore what it means to have healthy communication in personal relationships
Sexual Assault Awareness Month: a month long collaboration to raise awareness and to create change surrounding sexual violence
Request a SAVE Presentation
Do you have a class, student group or event that would benefit from hearing a SAVE presentation? SAVE is available to present on sexual assault, consent, healthy relationships and other pre-arranged topics by request. Presentations typically last one hour. We ask that when possible requests are made at least two weeks in advance of the event. To request a presentation, please click here to fill out a request form and a member of SAVE will contact you.
Interested in becoming a SAVE peer educator?
Learn the foundation of violence prevention and consent education
Make a difference in our community by directly connecting students to prevention and response opportunities
Engage other students and build a network of support for survivors and allies
Increase personal leadership and presentation abilities
Be an active part of a close team of students
Build their resumes for future employers and experiences
Support their fellow Jags in creating a safer community
Peer Education must have the following:
2.5 or higher cumulative GPA
Be in good standing with the university academically and judicially
Be willing to complete all of the mandatory training
Be willing to spend between 1-2 hours a week on the program
Interested students should contact save@southalabama.edu for an application.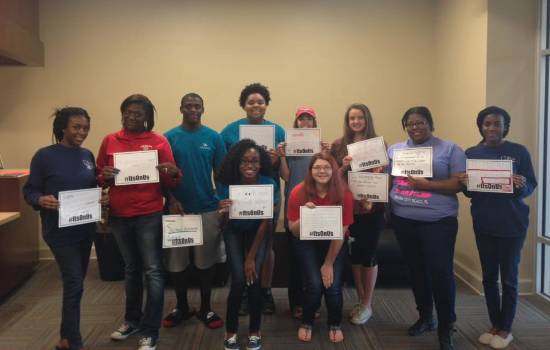 SAVE members learn about the national It's On Us initiative and how to be a positive bystander on campus.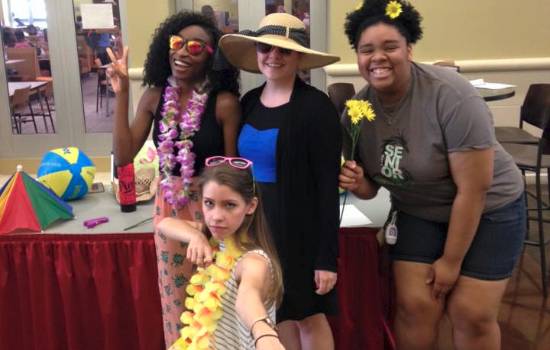 SAVE members table in the Student Center for Safe Spring Break 2016 where they inform students of risk reduction techniques for spring break!