Connected Content Area - Version 3
Snippet includes three individual content areas with a top image and a colored bottom with text overlaid. Entire content area can be linked to an internal/external page.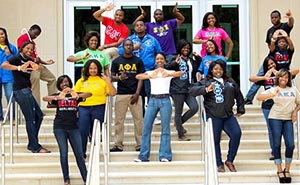 Early Acceptance
USA offers three health-related Early Acceptance Programs in the College of Medicine, College of Nursing, and Department of Physical Therapy.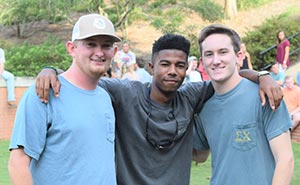 College Credit
If you took dual enrollment, AP, or IB while in high school check to see what will transfer to USA.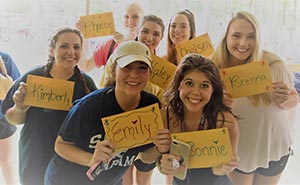 Honors College
The USA Honors College offers a challenging curriculum for students and provides extra opportunities for scholarships and research.
◐ About Connected Content Area
Setup Instructions:

Using your WYSIWYG editor or Snippets gadget select (Connected Content Areas) category, then select (SN012VC - Connected Content Area) and click insert.
Mobile Status:
Responsive
---
Maintained by:
Site Webmaster

---
Maintenance Difficulty Level:
Easy to Maintain