Fall Foliage Frolic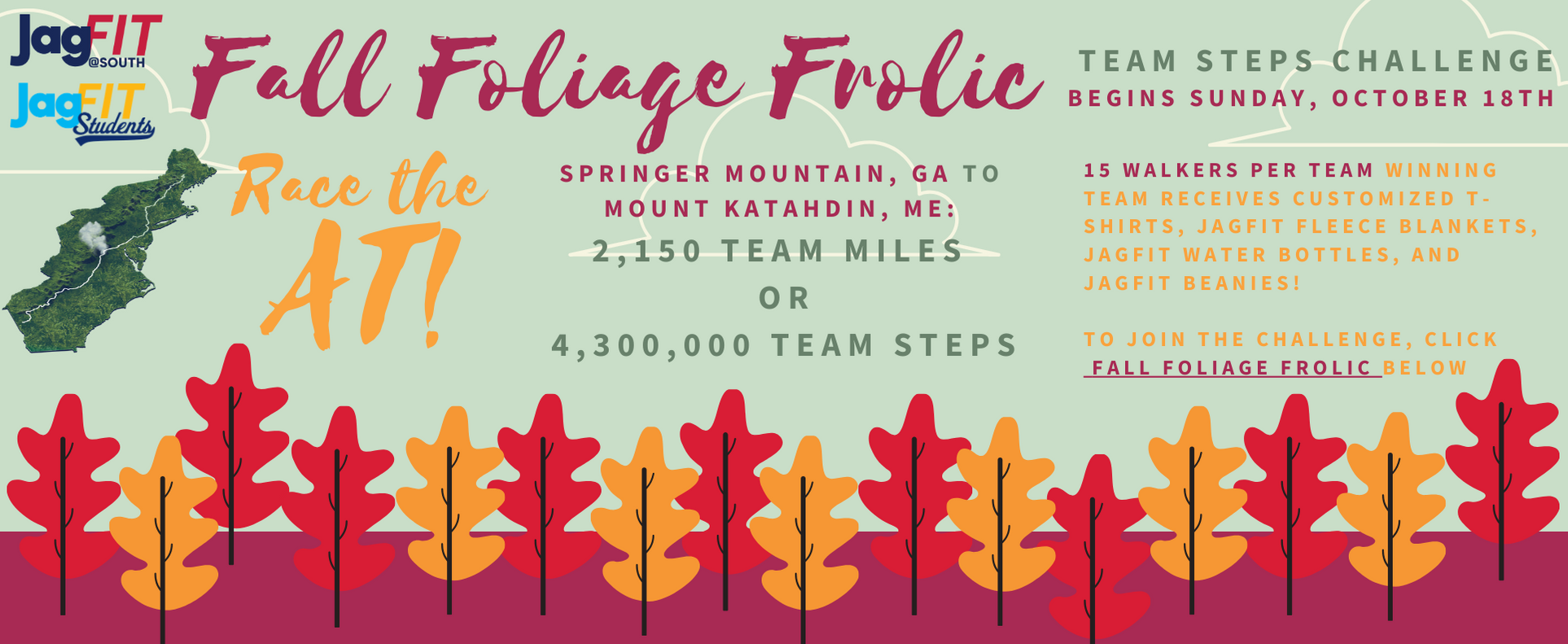 Fall Foliage Frolic "Sprint to the Finish"
After four weeks of trekking along the AT, here we are at the "Sprint to the Finish". Check below to see where your team is!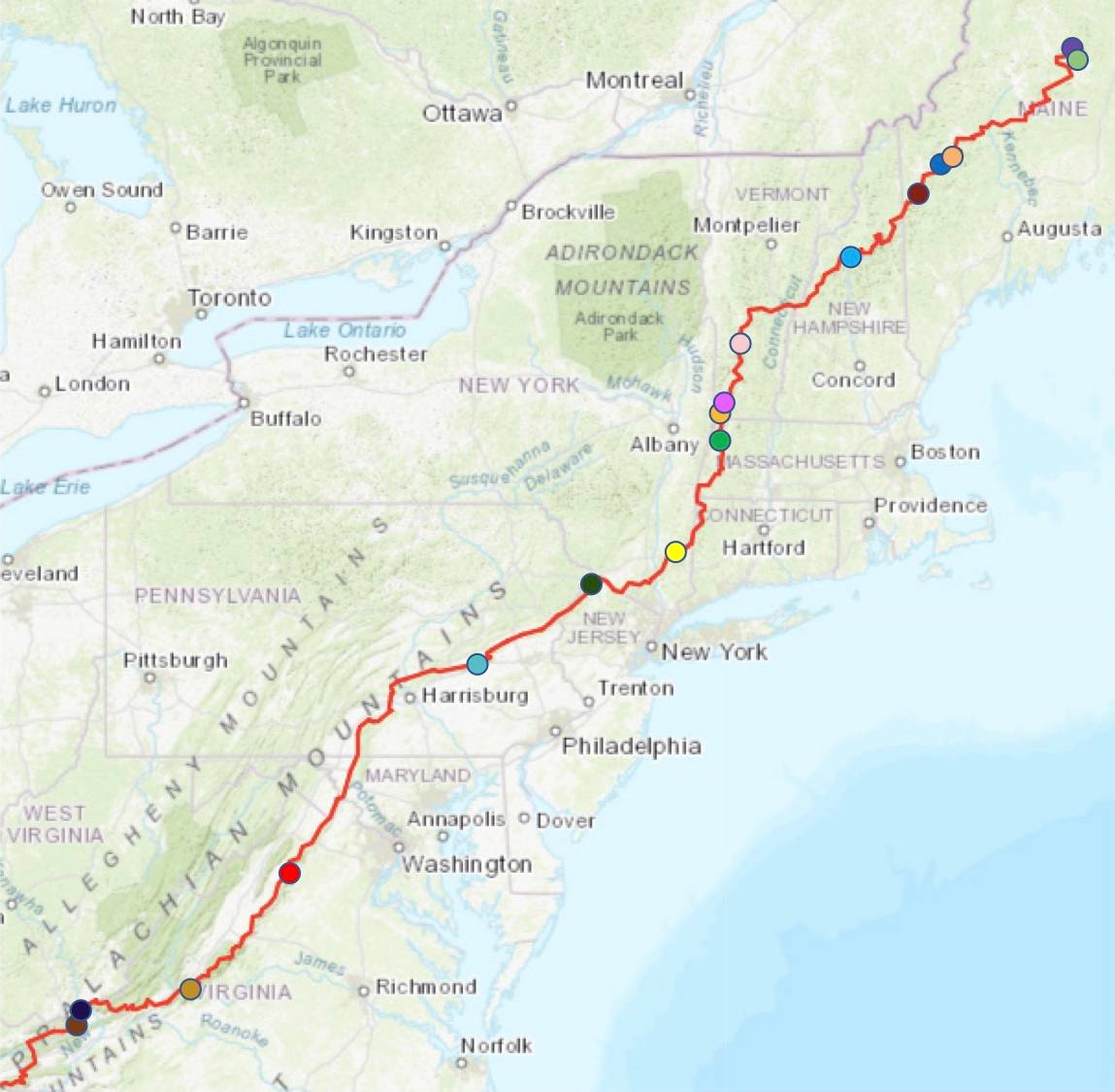 Note: These results were calculated from the JagFit App & JagFit Log on Wednesday, November 18th, at Noon. Click on the table to see it blown up!
The first challenge is a team challenge we've named the Fall Foliage Frolic: Race the AT! The Appalachian Trail is 2,150 miles of hills and mountains, 4,300,000 steps (approximately). We want you to pair up in teams of 15-20 people and embark on a race to beat other teams from across the University community.
We have two options for you to record your steps!

You can log your steps once a week using this

log. Our JagFit team will move your steps over and keep up with your team steps.
You can use the JagFit App to sync your steps with your wearables. Our JagFit team will still move your steps over and keep up with your team steps.

The team at arrives at Mount Katahdin, Maine first will win our champion prize pack which includes:

Brand new JagFit Fall Long-Sleeve Shirt
JagFit Nalgene 32oz Water bottle
JagFit Fleece Blanket
AT Sticker (to decorate your Nalgene of course!)