Healthy Holiday Harvest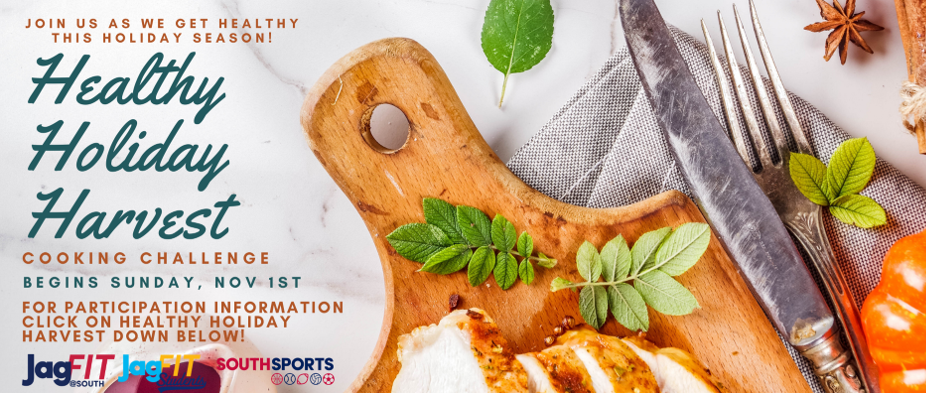 Contest Rules
How to Participate
Beginning Monday, November 1st, participants will submit a video clip (maximum two minutes) of themselves preparing a healthy holiday dish or dessert.

Please provide photos of your dish as well!

Submission videos are encouraged to be creative and unique as they will be assessed on presentation, healthiness, and taste (or an appearance of taste).
Submission videos should be sent to jagfitvideo@gmail.com.
Each video will then be categorized as "Main Dish", "Side Dish", and "Dessert".
Videos will then be uploaded to a shared YouTube channel with JagFIT for access.
Submissions can be sent until November 14th.
How to Vote
Voting will open on Monday, November 15th.
Every two days, a set of videos will appear on the Healthy Holiday Harvest website and voters will select their top three videos in the set.
Voting will be done through a Google Form that will be linked to the website page as well.
A first-place vote will receive 3 points, a second-place vote will receive 2 points, and a third-place vote will receive 1 point.
At the end of two days, the video with the most points will advance to the Final Cookout.

The Final Cookout will consist of the winners from each set.
Each category will have its own winner determined by the highest amount of points in the Final Cookout and will be awarded a cool prize!
The video with the highest overall points in the Final Cookout will win the grand prize, your very own Air Fryer.