Pumpkin Pace Step Challenge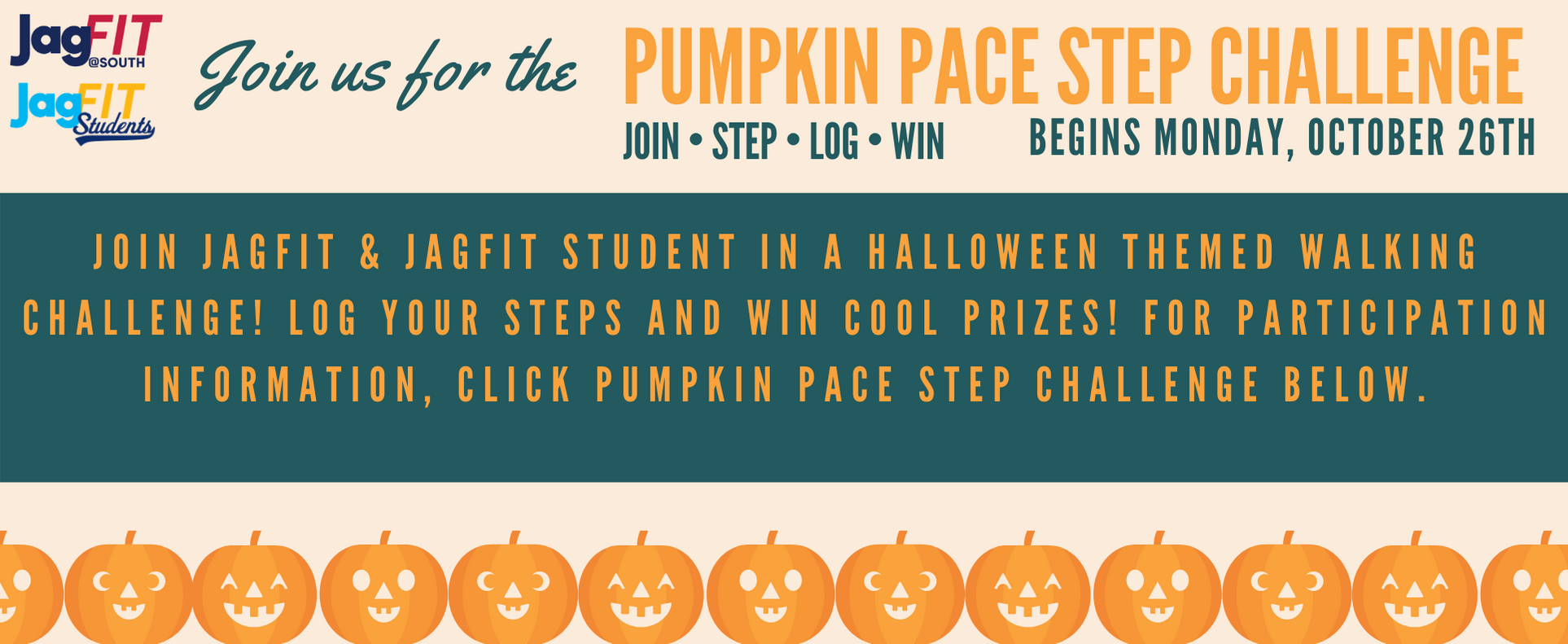 Pumpkin Pace Step Challenge
"It's Halloween, everyone's entitled to one good …walk." – JagFit
The results are in for the Pumpkin Pace Step Challenge! Check out the scroll banner on the homepage for the top 10 walkers. For the entire list of winners, click here!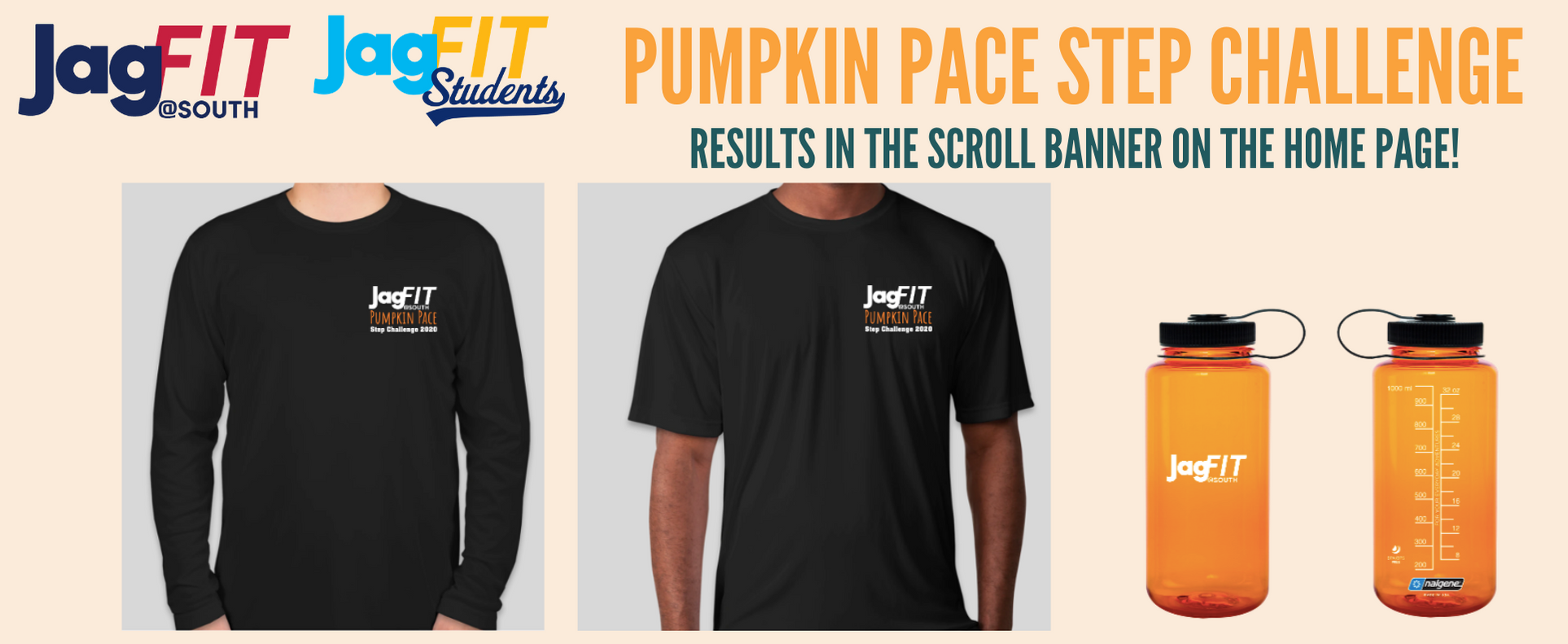 "Double, double toil and trouble; Fire burn, and cauldron bubble." Is it Halloween already? Even during these unconventional times, a little Halloween fun will put a smile on anyone's face. Whether you're Trick-or-Treating, while staying socially distanced of course, or you're just hanging out with the family, a good afternoon stroll may be in the cards for you.
Therefore, we present our "Pumpkin Pace Halloween Step Challenge", our node to "Spooky Season". Participants register here, log their steps using the JagFit App or our Data Log Sheet, and walk! The Top 10 walkers will receive our Fall JagFit long sleeve shirt & our JagFit Nalgene Water bottle. Didn't finish in the top then but still walked a bunch? Anyone who reaches 60,000 steps before the end of the challenge will receive our Fall JagFit short sleeve shirt!