Research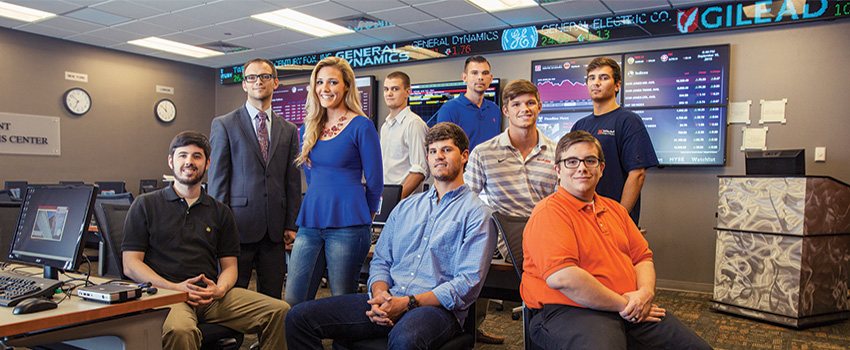 The faculty and medical scholars at the University of South Alabama encourage an environment that supports curiosity and discovery. USA researchers are problem-solvers and pioneers in developing new technologies and promoting bold ideas, and faculty often collaborate across disciplines to address issues and uncover new fields of inquiry. The outcomes are high-quality research and scholarship, new information and opportunities, the transformation of traditional disciplines, new global partnerships, and innovations that benefit society.


Faculty and Student Research
At South, undergraduate and graduate students have many opportunities to work with faculty researchers in a wide range of areas, from medical research, computing and engineering to sociology and music. USA is strategically located in an international manufacturing hub, providing unprecedented opportunities for scholars and students in our 10 schools and colleges to explore the frontiers of their fields. The University's coastal location is a catalyst for innovations in marine science, coastal weather forecasting, coastal resiliency, environmental studies and related fields. USA researchers also are creating new nanomaterials, attracting the interest of Mobile's burgeoning aerospace industry. The Summer Undergraduate Research Fellows Program provides a limited number of summer research fellowships designed for rising University of South Alabama junior and senior students.


USA Technology & Research Park
The USA Technology & Research Park is a major economic initiative of the University of South Alabama, combining University resources with innovative enterprises in a single location. The park broadens educational experiences for students, generates new research opportunities for faculty and offers growth prospects for industry. The park is home to more than 25 private companies and University affiliates, with more than 400 employees in various fields. It contains the USA Coastal Innovation Hub, a research-based business incubator. Located on 160 acres on the north end of the main campus, the park has become a focal point of economic growth for Mobile and the upper Gulf Coast.
Partnerships Businesses and government organizations provide a fertile ground for research collaborations. Co-op and intern programs give students valuable on-the-job experience, which often leads to employment after graduation. Some of our partners include:
| | |
| --- | --- |
| Airbus | Georgia Pacific |
| Aker Solutions | Evonik |
| Arkema | Hargrove Engineering |
| Alabama Power | Ingalls Shipbuilding |
| Austal USA | NASA |
| BAE Systems | NOAA Fisheries |
| BASF | Norfolk Southern |
| Bank of America Merrill Lynch | Northwestern Mutual |
| Chevron | Phillips 66 |
| Disney College Program | SeaWorld |
| DuPont | U.S. Army Corps of Engineers |