Spring 2018 Courses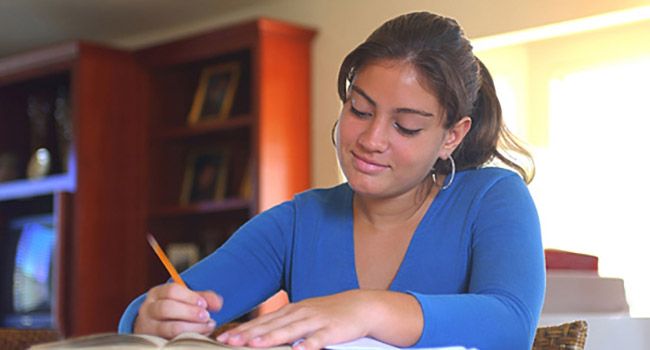 GS 101 Introduction to Gender Studies (Kristina Busse)
This course provides an interdisciplinary, multicultural overview of the concept of gender and gender roles in patriarchal society. The course examines the social construction of gender in our society and how that construction has shaped such areas as economics, politics, cultural/social values, and the impact upon women and men in historical and contemporary terms.
GS 290- 801 Understanding Our World: American Social and Cultural Life (Betty Trout-Kelly)
This fully online course will examine various historical and contemporary aspects of American social and cultural life with an emphasis on diversity and an examination of the intersection of race, class, gender, sexuality, religion, ability and other identifiers.
GS 290-802 Shadowy Lines of Feminism: Conflicting Realities of Race, Class, Sexuality and Gender (Betty Trout-Kelly)
Fully Online Course. Within the context of feminism, students will be exposed to those conflicting realities that exist for structured relationships according to race, class, gender, and sexuality. Considerations will be given to studying day to day life histories of these structured relationships and those societal perceptions that often exist in conjunction with these life histories. Relative to power, privilege, and upward generational mobility, further observation will be given to how these variances in lifestyle and societal perceptions tend to limit opportunities for common ground in each group's efforts to bring uplift and equity among these structured relationships. These contrasting realities will be presented with counter-discourse literature that reflect both comparison and contrasting ideologies for attaining and sustaining equality.
GS 490- 801 Gender & Latin America (Mollie Nouwen)
This fully online course will examine the ways gender roles have developed in Latin America from the colonial period to the present.
CJ 403 Sexual Violence (Sarah Koon-Magnin)
This course focuses on sexual violence. Although this course focuses on this phenomenon primarily in the United States, sexual violence as a broader global construct will also be discussed. This course will incorporate perspectives from several disciplines including criminal justice, gender studies, psychology, and sociology.
EDF 310 International Development and Education (Laureen Fregeau)
A study of international development and education in global and gender contexts that includes an examination of policy, structure, sociological issues (gender, religion, social class), and formal, adult and nonformal education. Major agency providers in the field and employment opportunities in the public and private sectors will be reviewed. Students will interact with individuals in the field through videoconferencing, face-to-face dialogues and other electronic interactions. Assessment will center on a guided project and experience specific to individual student interests. This course helps prepare students for a summer study abroad service learning experience in a developing country.
EDF 320 Comparative and International Gender & Family Issues (Laureen Fregeau)
The content will focus on comparative and international gender and family issues regarding non-formal adult health education and services. The student will do readings in this content area and compare human rights related to gender and family roles, woman's health issues and family planning services across the nations, how these relate to life opportunities for women and men. Programs providing related services and education will be analyzed. Students will dialogue with individual working in the field to gain a deeper understanding of contemporary real-world endeavors. Assessment will center on a guided project and experience specific to individual student interests and includes a service learning component at a local agency or an agency serving a developing country.
EH 478 Studies in Film (Becky McLaughlin)
This course will screen several films and examine issues of gender and sexuality as well as the intersection of gender, sexuality, class and race within this genre.
GRN 290 Gender & Aging (Sandra House)
This course examines the dynamics of gender and aging within society from an interdisciplinary perspective.
HY 461 Women In Asian History & Literature (Harry Miller)
This course will focus on the female experience in Asia. Primary and secondary, historical and literary, and traditional and modern sources will be consulted, permitting the class to observe consistent themes and variations.
HY 465 Gender & Sexuality in Islam (Rebecca Williams)
This course will cover the topic of Gender and Sexuality in Islam by examining specific readings about the role of women, of masculinity, and of LGBTQ in Islamic Civilization. The course will begin with the foundational texts of Islam, but most of the course will focus on these issues for Islam today.
IST 320 Cultural Competency (Joycelyn Finley-Hervey; Jeremiah Newell)
An interdisciplinary exploration of issues related to interactions between diverse groups in teams, communities, and organizations. Reviews research from a variety of disciplines, introduces the history and law of equal opportunity in the U.S., and examines the costs and benefits of diversity. Topics include prejudice, stereotyping, affirmative action, barriers to mobility, discrimination, marginalization, mentoring, cooperative teamwork, and international issues.
SY 200 Social Factors in Sexual Behavior (Marc Matre)
An analysis of social patterns in sexual behavior including theories of sexuality and gender, gender similarities and differences in sexual behavior, sexual orientation, sexual violence, teen pregnancy and sexually transmitted diseases.

SY 220 Marriage & The Family (Gloria Palileo, Susan Deloach)
The organization, function, and present status of the family, primarily in the United States. Problems of mate selection, marital adjustment, and parent-child relations treated on the basis of recent and current social change.