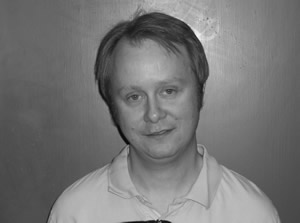 Office Hours
---
UCOM 1127
Tues 12:30-3:30pm
Ph: (251) 460-7872
Associate Professor Cognitive Psychology, Psycholinguistics

---
Dr Yates is accepting graduate students for the 2018-2019 academic year
Research Interests
The relationship between written and spoken language
---
Ph.D., University of Kansas 2004
Cognitive Psychology
M.S., University of Louisiana 1997
Experimental Psychology
B.S., Louisiana State University 1995
My research interests are in the area of cognitive psychology. My current research is concerned with understanding the relationship between written and spoken language. That is, how does the sound of a word influence how you read it, and how does the spelling of a word influence how you hear it.
---
Highlighted Research
Yates, M. (2012). The influence of semantic neighbours on visual word recognition. Journal of Research in Reading, 35, 215 - 226.
Yates, M. (2011). How similarity influences word recognition: The effect of neighbors. In J. Guendouzi, F. Loncke, & M. J. Williams (Eds.), The handbook of psycholinguistic & cognitive processes: Perspectives in communication disorders (pp. 273 - 289). New York, NY: Psychology Press.
Yates, M. (2010). Investigating the importance of the least supported phoneme on visual word naming. Cognition, 115, 197-201.
See More