Kim R. Zlomke, Ph.D.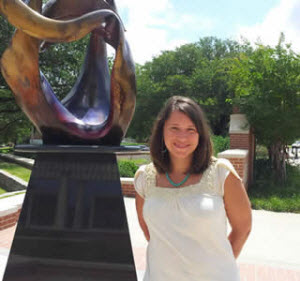 Associate Professor

Ph.D., Louisiana State University, 2008, Child Clinical Psychology
M.S., Southern Illinois University-Carbondale, 2003, Behavior Analysis and Therapy
B.A., Saint Louis University, 2001, Psychology
Office: UCOM 2000
Phone: (251) 460-6569
Fax: (251) 460-6320
Email: zlomke@southalabama.edu
Discipline: Clinical Psychology
Research Interests
Dr. Zlomke obtained her doctorate in Clinical Psychology, with an emphasis in child/pediatric psychology, from Louisiana State University. She complete her pre-doctoral clinical internship at the University of Mississippi Medical Center and completed a post-doctoral fellowship in child/adolescent psychology at Baylor College of Medicine/Texas Children's Hospital. Dr. Zlomke is a licensed clinical psychologist and a Board Certified Behavior Analyst, with special interests in the areas of children, youth, and families. She has several areas of clinical interest and has expertise in assessment and treatment of autism spectrum disorders, childhood anxiety disorders, behavioral treatment of child problems such as sleep, toileting, and habit disorders; treatment of psychosocial concerns related to pediatric chronic illness; individual and family behavioral treatment of disruptive behavior disorders and autism spectrum disorders; cognitive and achievement testing; and behavior analytic treatment and consultation. Her current research program focuses on behavioral family interventions for children with disruptive behavior and autism and investigating the role that parenting plays in young adult stress, anxiety, and loneliness.
Selected Publications
Schwebel, D.C., Roth, D.L., Elliott, M.N., Chien, A.T., Mrug, S., Chipp, E., Dittus, P., Zlomke, K., &
Schuster, M.A. (2012). Marital conflict and fifth-graders' risk for injury. Accident Analysis and
Prevention, 47, 30-35.
Reuther, E.T., Davis, T.E., Grills-Taquechel, A., & Zlomke, K. (2011). Fear of anxiety in fearful adults:
An analysis of heterogeneity among phobia types. Current Psychology, 30(3), 268-274.
Munson, M., Davis III, T. E., Grills-Taquechel, A., & Zlomke, K. (2010). The effects of Hurricane
Katrina on those with a preexisting fear of storms. Current Psychology, 29, 307-319.
Olatunji, B. O., Moretz, M., & Zlomke, K. R. (2010). Linking cognitive avoidance and GAD symptoms:
The mediating role of fear of emotion. Behaviour Research and Therapy, 48(5), 435-441.
Zlomke, K.R. & Hahn, K.S. (2010). Cognitive emotion regulation strategies: Gender differences and
associations to worry. Personality and Individual Differences, 48(4), 408-413.
Olatunji, B., Broman-Fulks, J., Bergman, S., Green, B., & Zlomke, K. (2010). A taxometric investigation
of the latent structure of worry: Dimensionality and associations with depression, anxiety, and
stress. Behavior Therapy, 41(2), 212-228.
Zlomke, K.R. & Young, J.R. (2009). Retrospective report of parenting behaviors and their relationship to
adult worry: The mediating role of intolerance of uncertainty. Journal of Child and Family
Studies, 18, 670-679.
Zlomke, K.R. (2009). Psychometric properties of internet administered versions of Penn State Worry
Questionnaire (PSWQ) and Depression, Anxiety, and Stress Scale (DASS). Computers in Human
Behavior, 25, 841-843.
Classes Taught