College of Arts and Sciences Dean's Leadership Council
The Dean's Leadership Council, formed in 2005 by Dr. G. David Johnson, now Senior Vice President of Academic Affairs, is comprised of civic and community leaders, alumni, donors, and supporters of the College of Arts and Sciences. The Dean's Leadership Council's mission is to gather a diverse group of individuals who share an interest in the mission of the College and a commitment to contributing to the success of our students. The Council serves as a source of support and counsel to the Dean of the College, Dr. Andrzej Wierzbicki.
Responsibilities
The responsibilities of the Council are to:
Assist with strategic planning, helping identify opportunities and priorities for the College from a community perspective;

Investigate and suggest public/private and public/public partnership opportunities for the College;

Articulate and promote the accomplishments of the faculty, students, and alumni of the College;

In some circumstances, participate in the recruitment of key candidates for positions in the College;

Facilitate the success of community outreach efforts of the College.
Dean's Council Members, 2014-5
---
Ms. Gigi Armbrecht, Chair of DLC
Dr. M. Allam Baaheth
Dr. Sally Caldwell
Mr. Gerald Friedlander
Dr. Woody Hannum
Dr. Paul Helminger
Mr. John McCall
Ms. Patricia McCrory
Mr. Bill Oppenheimer
Ms. Rickie Voit
Information about Dean's Council Members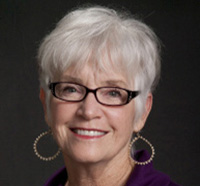 Ms. Gigi Armbrecht, Chairperson of the Dean's Leadership Council, graduated from the University of Alabama with a Bachelor of Science in Elementary Education. Later, she earned two Master's degrees from the University of South Alabama: one in Special Education, and the other in Sociology. She served two full terms on the USA National Alumni Association Board of Directors and received the Distinguished Alumni Award for Public Service in 2009. As a lifetime member of the Alumni Association, Armbrecht is grateful for the education she received at the University of South Alabama. She emphasizes the importance of being involved at the University and sees it as a way to help others get the level of education they need to build the lives and careers they want.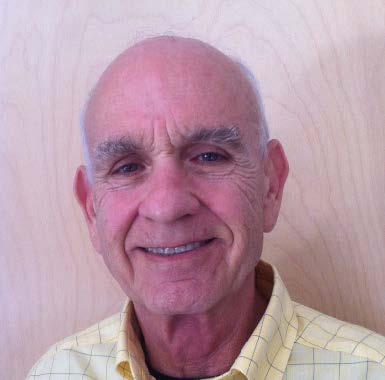 Mr. Gerald "Jerry" Friedlander received a Bachelor of Science degree in Economics from the Wharton School at the University of Pennsylvania in 1961. In 1964, he received a Bachelor of Law degree from Harvard Law School, and in 2008 he obtained a graduate certification in gerontology from the University of South Alabama, where he received the Outstanding Gerontology Graduate Student Award for 2007-2008. Friedlander utilized his training at USA to jump-start a short but meaningful career in gerontology at the South Alabama Regional Planning Commission, Area Agency on Aging. He retired in 2012. He says he enjoys meeting exceedingly talented undergraduate students who have regaled their years at school and he likes to "talk it up" to anyone who will listen.

Dr. Sarah "Sally" Caldwell holds a Doctorate in School Administration from the University of Missouri-St. Louis and a Master's degree from the University of Hawaii. As an educational consultant, specializing in character education and professional development, Caldwell has served on program evaluations of several large-scale character education initiatives, working with over 200 schools in a fourstate area and with national professional organizations. Caldwell's ties to USA include her father-in-law James F. Caldwell, who served as Vice President for Development from 1964 to 1975, and the James and Ivel Caldwell Scholarship in International Studies, which she and her husband, Jim, started with other family members in 1993 to honor her husband's parents. Jim Caldwell is a past member of the Dean's Leadership Council.

Mr. William W. Oppenheimer, a native of Mobile, earned a Bachelor of Arts degree from Yale University in 1975. In 2006, his company, Enveloc, Inc., a privately held, full service offsite data backup and storage provider, moved its corporate headquarters to the USA Technology and Research Park on campus. Oppenheimer's career objective is to continue to grow his company by providing a superior product and service. He is drawn towards outdoor activities, especially turkey hunting, a passion he's pursued for over 50 years.
We will provide further information on Dean's Council members in the near future.