Philosophy Department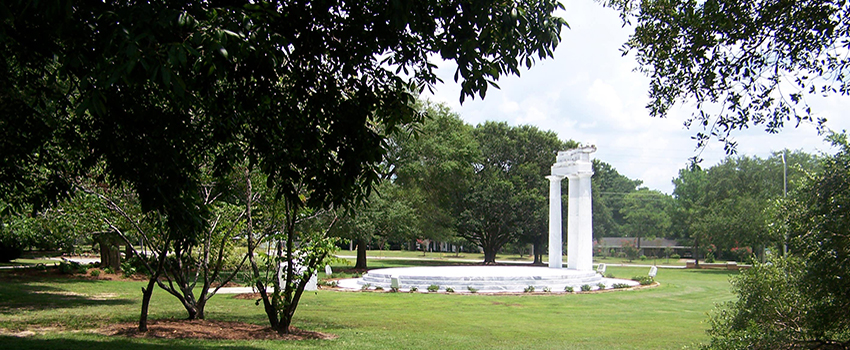 Welcome to the University of South Alabama Philosophy Department
The Philosophy Department at USA offers an outstanding opportunity to receive a broad, intellectually stimulating education in a small, supportive, and friendly department.
Philosophy is a discipline that uses logic and reasoning to investigate issues such as the nature of reality, the nature of knowledge, possible reasons for or against the existence of God, ethical rights and obligations, and many other topics. Philosophy students learn how to objectively examine others' beliefs, to construct thorough arguments of their own, and to interpret complex information. As such, the philosophy major is a superb way to prepare yourself for a professional career. Philosophy majors consistently score at or near the top of the entrance examinations for law school, medical school, business school, and graduate school.
Please visit the side-bar links for further information about the discipline of philosophy, the value of a philosophy major, and the many opportunities offered by the USA Philosophy Department.
---
Department News
We will be hosting the National Bioethics Bowl April 13-14, 2018!
We are looking to hire a philosopher! You can apply here. Please read the job description below.
"The Department of Philosophy at the University of South Alabama invites applications for a full-time (9 month), tenure-track assistant professor position in philosophy, starting August 15, 2018. ABD candidates will be considered, but an earned Ph.D. in philosophy or a closely related field is required at the time of appointment. The area of specialization is open, but the department does seek candidates who can contribute to the minor in Philosophy and Medicine or to either the department's concentration in Classics or its concentration in Religion. Applications are to be uploaded at Academicjobsonline.org and should include the following: (1) a cover letter that briefly addresses the applicant's suitability for teaching courses in the desired AOCs; (2) a writing sample; (3) CV; (4) brief statement of teaching philosophy; (5) evidence of teaching effectiveness; (6) three letters of reference uploaded by the referees or appropriate placement office/dossier service; and, (7) transcripts (copies are acceptable initially but candidates invited for on-campus interviews will have to request official transcripts be sent to the Chair of the Search Committee by all colleges/universities the candidates have attended). Review of applications begins April 10, 2018 and will continue until the position is filled. The University of South Alabama is an EO/AA employer and does not discriminate on the basis of race, color, national origin, sex (including pregnancy, sexual orientation, gender identity and gender expression), religion, age, genetic information, disability, or protected veteran status."