Snap Shots
SHRM Students Attend Alabama State Student Conference
at Athens State University
Eight members of the USA Student Chapter of SHRM attended the annual Alabama State Student Conference at Athens State University on October 14 and 15. Students from left to right are Vic Patel, Monique Foster, Jordan Griffin, Morgan Byrd, Jordan Brown, Victoria Huckabee, Tiphanie Evans and Darcy Bross.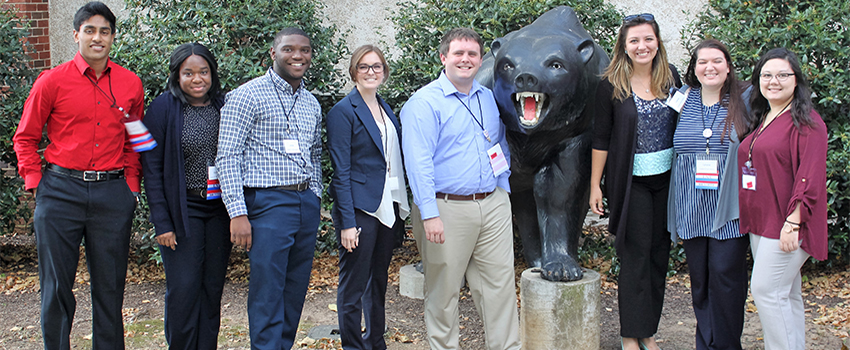 ---
MCOB Students Showcase their Research at the
Student Undergraduate Research Forum
Alex Theodore presented his study titled "Extending the investigation of the relationship between implied and realized volatility from the index level to the underlying stock level." His advisors are Dr. Chow and Dr. Lahtinen.
Emma Fairbanks presented her study titled "Human Resource Practices and Successful Business Structures." Her advisor is Dr. Gillis.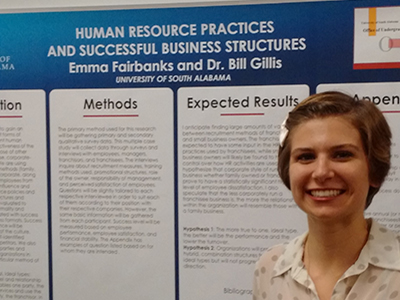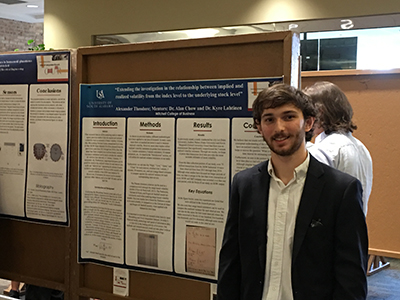 ---
Halloween Costume Contest
Students, faculty and staff competed for prizes in the MCOB Halloween Costume Contest. Finalists in the morning competition are shown here. The winners were Sabrina Garrett as the Cookie Monster and Owen Hicks, chocolate chip cookies. The winner of the faculty/staff contest in the afternoon contest was Johnna Farmer who dressed as an attention grabbing inflatable. In the photos, Dr. Chow is Scooby-doo and Dr. Woodford is Velma from Scooby-doo and.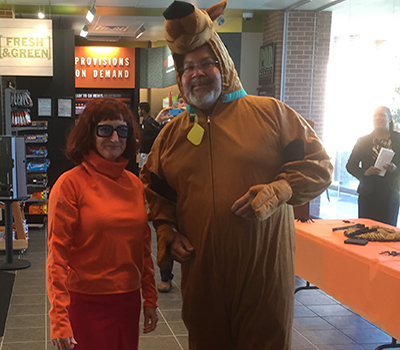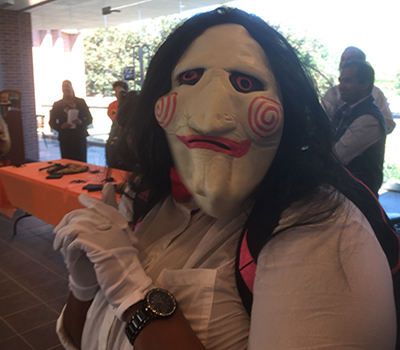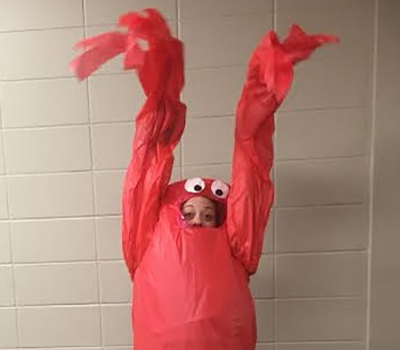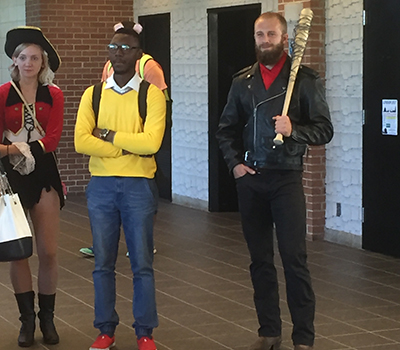 ---
Mitchell Ambassadors Participate in Homecoming Parade
The Mitchell Ambassadors decorated a truck and rode in the 2016 Homecoming parade. The MCOB extends a special thanks to Mr. Marcus Temple at Mullinax Ford in Mobile for providing a red convertible Mustang and a navy blue Ford F-150 to be decorated.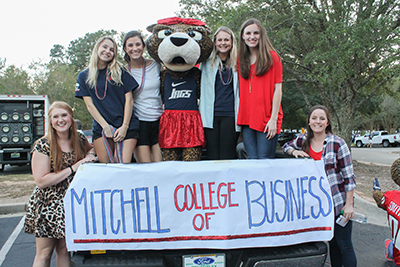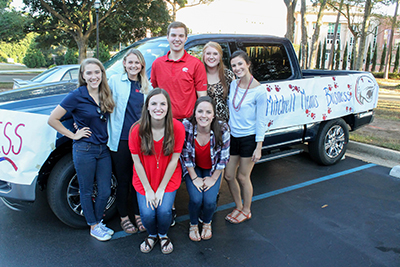 ---
---
BBVA Compass Lunch and Learn "Financing Options for your Business"
Employees from BBVA Compass, conducted a Lunch and Learn on Financing Options for Your Business. On October 27, the team discussed the different ways small businesses can use credit, developing a business plan for your small business, and the ways small businesses can obtain credit. The members of the presentation team include: Cassaundra Inge Burks, Workplace Solutions Officer, Ryan New, Commercial Relationship Manager, Tramaine Perry, Business Banking Officer, Steve Rockwell, Wealth Relationship Manager, and Trent Cotton, Recruiting Team Lead.