The USA College of Education Presents a Program on "Educating African-American Males"
---
Posted on February 21, 2014 by Joy Washington
Joy Washington
---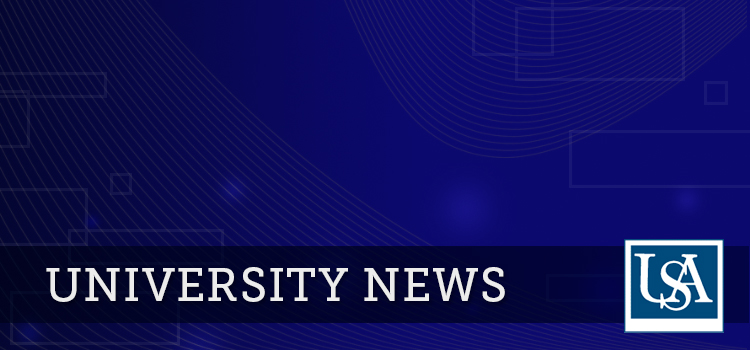 ---
The College of Education at the University of South Alabama invites the University community to attend a presentation to feature Dr. James L. Moore III., distinguished professor of urban education and associate provost for the Office of Diversity and Inclusion at The Ohio State University. The new time for the event is 12:30 p.m. - 2 p.m. Monday, Feb. 24 in University Commons, Room 3212. Due to inclement weather on Sunday, Feb. 23, the speaker's connecting flight was canceled.
Moore, who also serves as the Inaugural Director of the Todd Anthony Bell National Resource Center on the African-American Male, will speak on "African-American Males and Educational Outcomes: Implications for P-20 Education Practitioners, Policymakers, and Researchers." His presentation will focuses on the adverse impact of racial oppression, social psychological and emotional challenges African-American male students often experience.
Moore received his bachelor of arts degree in English education from Delaware State University. He earned both his master of arts degree in education and a Ph. D in counselor education from Virginia Polytechnic Institute and State University. As a scholar, he has an internationally-recognized research agenda that focuses on the following:
How educational professionals such as school counselors, influence the educational/career aspirations and school experiences of students of color;
Socio-cultural, family, school and community factors that support, enhance, and impede academic outcomes for preK-20 African-Americans;
Recruitment and retention issues of students of color, particularly African-Americans in prek-12 gifted education and those high-potential college students in science, technology, engineering and mathematics, STEM, majors; and
Social, emotional and psychological consequences of racial oppression for African-American males and other people of color in various domains in society.
Moore has published in more than 100 publications, and he has given more than 150 scholarly presentations throughout the United States and abroad. For more information call the USA College of Education at (251) 380-2738.
---