Snap Shots
The evening before the Sales and Marketing Career Fair, students visit with employers to learn more about their companies and job opportunities.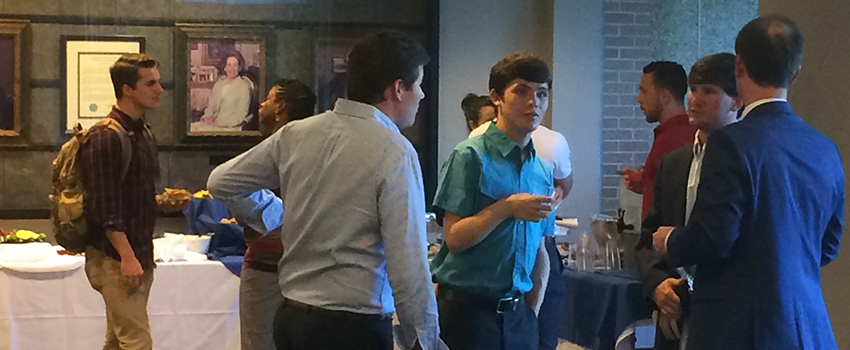 ---
On March 21, the Melton Center for Entrepreneurship and Innovation and PREP sponsored a Lunch and Learn for students on "Marketing and Recruiting for a Start-up Business." Luke Brietzke and Thomas "Will" Hudson from Farmers Insurance were the presenters.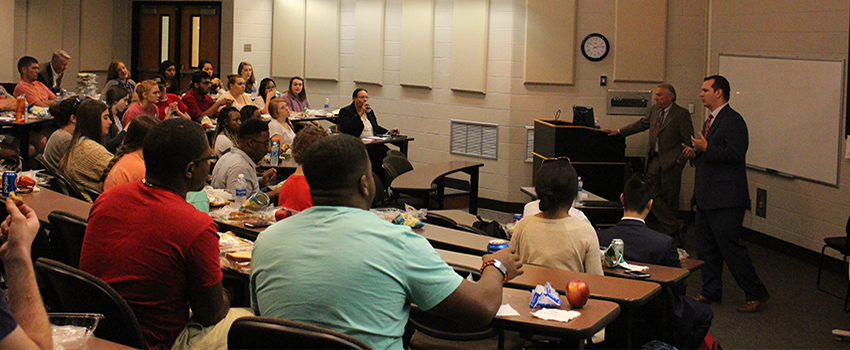 ---
Jennifer Busby, HR Manager, for the SSI Group, Inc. conducted a Lunch and Learn on "What HR Managers Want to See on Your Resume and Application." The presentation also warned students what not to do when applying for jobs.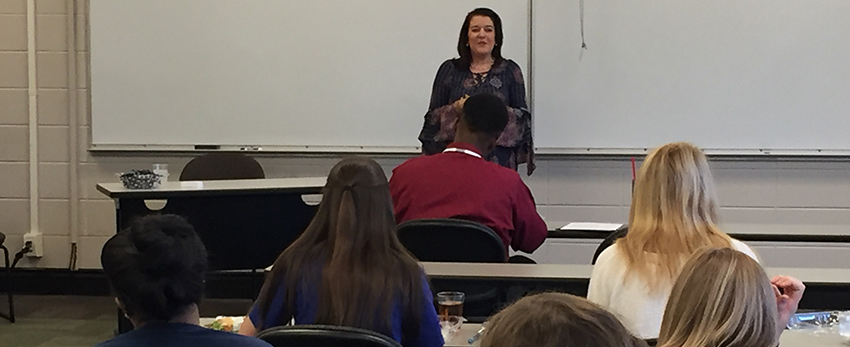 ---
The Advisory Board for the Department of Marketing met on March 10, 2017.