Research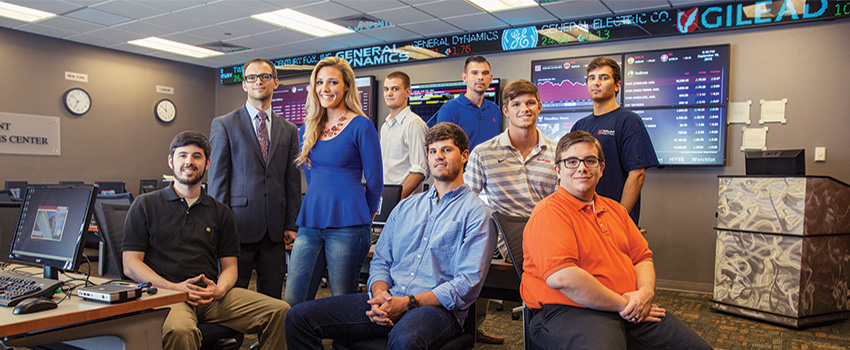 The faculty and medical scholars at the University of South Alabama have created an environment that supports curiosity and discovery. USA researchers are problem-solvers and pioneers in developing new technologies and promoting bold ideas, and faculty often collaborate across disciplines to address issues and uncover new fields of inquiry. The outcomes are high-quality research and scholarship, new information and opportunities, the transformation of traditional disciplines, new global partnerships, and innovations that benefit society.
Faculty and Student Research
USA's location in an international manufacturing hub and major transportation corridor creates many opportunities for researchers and students to create new knowledge and new technologies.
The coastal location drives flourishing programs in marine science, weather forecasting, coastal engineering and coastal resiliency, with research ranging from fisheries management and community adaptation to storm surge and the mitigation of fish-borne algal toxins. Chemistry and engineering researchers are using ionic liquid-based technologies to create targeted solutions for NASA, the Department of Energy and the Department of Defense. Faculty and students in the College of Medicine and Mitchell Cancer Institute are transforming medicine by developing new disease bio-markers and drugs, and discovering new treatment options. Humanities scholars have garnered NEH and Fulbright fellowships. Both the Undergraduate Research Program and the Honors College provide students with opportunities to explore new fields of discovery.
Innovation and Entrepreneurship
The Office of Research Innovation leads three key initiatives that are expanding educational experiences for students, generating new research opportunities for faculty and offering growth prospects for industry. A National Science Foundation Industry-University Cooperative Research Center in forensic science funds research in the School of Computing.
USA also serves as an I-Corps Site, an NSF program to train student innovators in entrepreneurship best practices. As part of the growing innovation ecosystem in the Gulf Coast region, USA leads the Real Advice Mentoring Program, a collaboration that offers free entrepreneurial mentoring to local businesses based on an MIT-licensed model.
Partnerships
Businesses and government organizations provide a fertile ground for research collaborations. Recent grants and government contracts have generated $4.5 million for projects researching the applications of ionic liquids technologies. Digital forensics, aerospace and materials science continue to attract partners. USA's business and industry partners for research and internships include:
| | |
| --- | --- |
| Airbus | Enveloc |
| Alabama Power | Georgia Pacific |
| American Cancer Society | Hancock Whitney Bank |
| American Heart Association | Hargrove Engineers + Constructors |
| AM/NS Calvert | Health Resources and Services Administration |
| AMRDEC | Ingalls Shipbuilding |
| Austal USA | NASA |
| BASF | Pilot Catastrophe Services |
| British Petroleum | National Institutes of Health |
| Chevron | National Science Foundation |
| Cisco | U.S. Army Corps of Engineers |
| Continental Aerospace Technologies | U.S. Department of Commerce |
| Dauphin Island Sea Lab | U.S. Department of Defense |
| Davidson Technologies | U.S. Department of Education |