At USA, we recognize the importance of a quality education and are dedicated to helping you find realistic and workable ways to achieve your higher education goals. Last year, USA awarded more than $27 million in scholarship dollars, through a variety of programs.
In addition to our physical location on campus in Meisler Hall, you can also call, email, and now chat with us in Live Chat or request a virtual appointment - all from the comfort of where you are.
Dates and Deadlines
---

September 1
The 2024-2025 Scholarship Application Cycle Opens in JagSPOT

February 15
USA Freshman Admission Scholarship - Priority Deadline for Fall 2024

October 1
Transfer and Freshman Scholarship - Priority Deadline for Spring 2024
May 1

Transfer Scholarship - Priority Deadline for Summer and Fall 2024
Scholar Spotlight: Genevieve Batman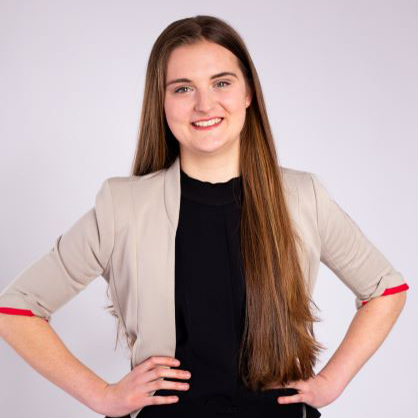 Genevieve Batman is a Freshman studying Exercise Science and pursuing a minor in Music. After winning the Distinguished Young Women of Maryland, a national scholarship competition hosted in Mobile, she was offered a full ride to South. Genevieve is a Carson Scholar, Elks Most Valuable Student Semi-Finalist, Burger King Scholar, Lalitta Nash McKaig Foundation Scholarship Recipient, Maryland Masonic Scholar and the recipient of the Meghan Price Drum Major Award. She looks forward to getting involved in USA Research and ultimately leading her own research project about the musculoskeletal health of marching arts performers though the Honors College.