Welcome to USA's One Stop. One Stop is your go-to for assistance with all resources and services here at South. This is your experience and we are here to help connect you.
In addition to visiting our physical location on campus in Meisler Hall, you can also call, email, chat with us in Live Chat or request a virtual appointment - all from the comfort of where you are.
You have questions. We have answers.
---
USA One Stop Student Leader of the Month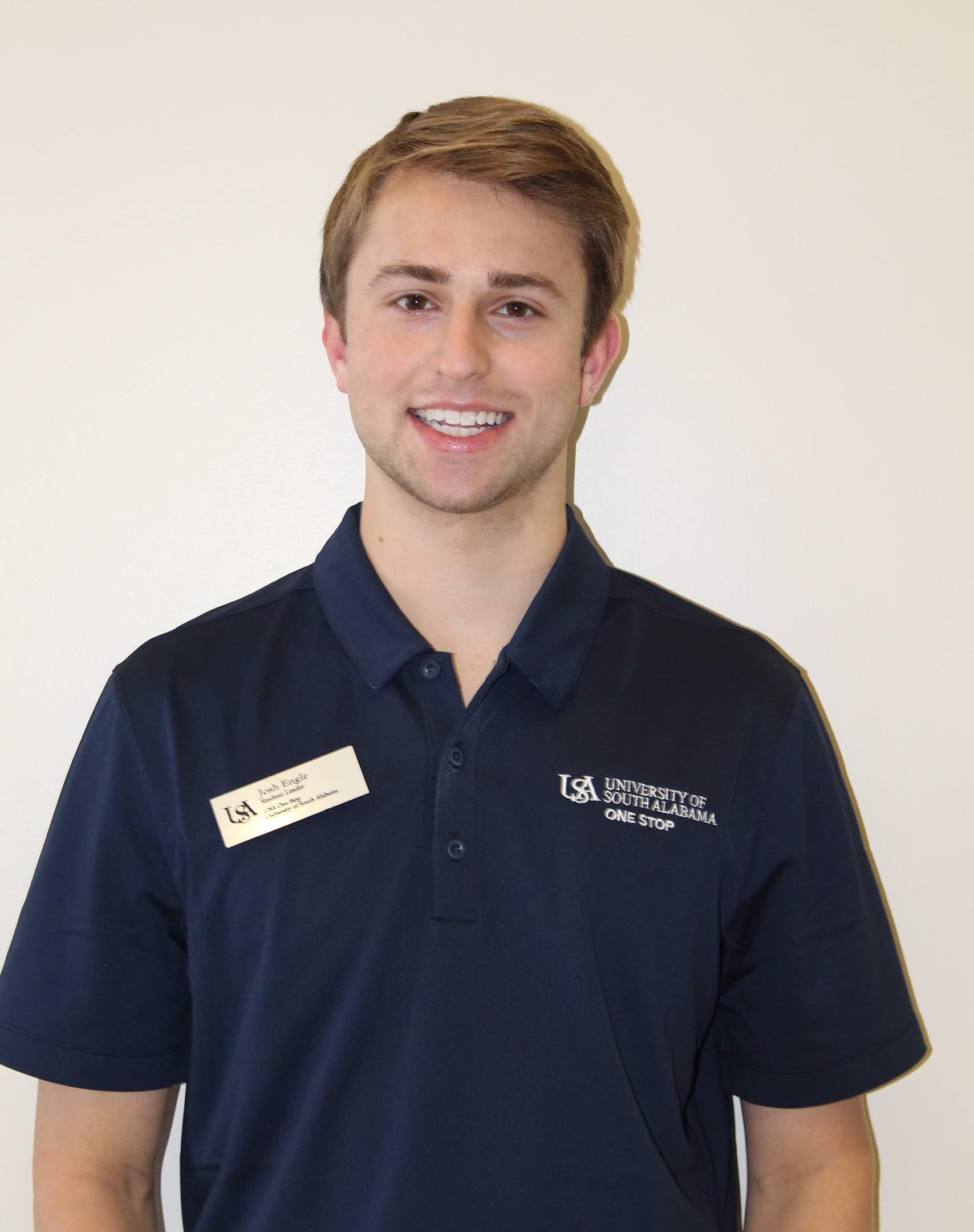 We are proud to recognize Josh Engle as our USA One Stop Student Leader of the Month. Josh joined our One Stop family in 2018 and is an exceptional member of our team.
Josh is majoring in Business Administration with a focus in marketing management and is from Saraland, Alabama. He is excited to begin his senior year this coming fall and looking forward to graduation in the spring.
When asked what would be his favorite thing about South, Josh said, "The balanced atmosphere. I love how South offers a large range of activities for students with different backgrounds, ideologies, and experiences. Most importantly, I love how South offers a real "college experience" for an affordable price".