Eat
Living where you learn means that eventually, you'll need to eat. With the dining experience at South you'll never have to worry! Click here for USA Dining Locations.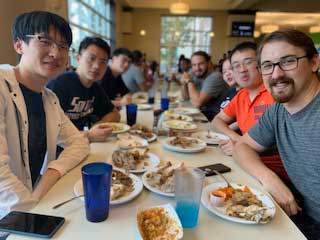 The Meals
The meals portion of each meal plan is available at the Fresh Food Company, South's all-you-care-to-eat dining location. The Fresh Food Company is located on the 2nd floor of the Dining Hall adjacent to the residential communities.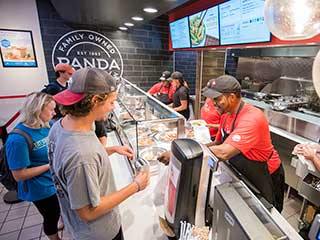 The Bucks
Bonus Bucks supplement your meal plan and are accepted as payment at all
USA Dining locations
. Unused Bonus Bucks roll from fall to spring but expire at the end of the spring term.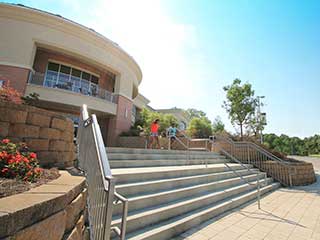 How it Works
Once you have a meal plan, your Student ID works like a debit card. Just swipe your card and the amount is deducted each time there is a food service transaction.





Residential Meal Plan
# of Meals
Bonus Bucks
per semester
Semester Rate*
Fresh
Soph
Jr
Sr
Grad
Jag Pass 450
Unlimited
$450
$2,130
•
•
•
•
•
Jag Pass 300
Unlimited
$300
$1,975
•
•
•
•
•
Jag Pass 175
Unlimited
$175
$1,850
•
•
•
•
•
USA 10 w/$500 Bonus Bucks
10/wk
$500
$1,850
•
•
•
•
All Bucks Plan
-----
$1,400
$1,400
•
•
•
USA 7 w/$100 Bonus Bucks
7/wk
$100
$1,035
•
•
•
*Rates are subject to change
Credit hours must be accepted and approved by the Office of the Registrar.
Freshmen: 0-29 credit hours
Sophomores: 30-59 credit hours
Juniors, Seniors, & Graduates: 60 credit hours or more
All students living in University housing are required to have a residential meal plan.
---
Changing Your Meal Plan
Prior to Move-In: You may change your meal plan through the MyUSAHousing portal.
After Move-In: Through the 2nd week of classes you may change your meal plan at the Central Housing Office or by sending an email to housing@southalabama.edu – please include your name, Jag Number, and requested plan.
Meal plan charges will be adjusted for approved changes based on the current meal plan, requested meal plan, date meal plan change is received/processed and meal plan usage (if applicable).
Additional Dining Information
If you have special dietary needs or concerns, please call USA Dining at (251) 460-6296.
All 'Jag Pass' residential meal plans come with ten (10) guest meals per semester. If you run out of guest meals, you can always treat a friend using Bonus Bucks, Dining Dollars, or Jag Cash.
WANT TO KNOW MORE? Menus, hours of operations for all dining locations, and more information is available by visiting USA Dining or by calling USA Dining at (251) 460-6296.