Parking Services
**Citation balances of $200 or more will prevent students from registering for classes**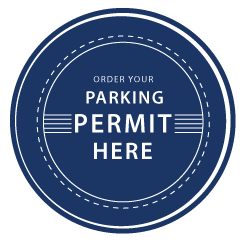 Parking Services is located in the Beta/Gamma Commons-Police Building, 290 Jaguar Blvd. The entrance for Parking Services is located on the South side of the building. Office hours are 7:30 A.M. - 4:30 P.M. Monday - Friday. Many parking transactions and inquiries, including permits, citation payments and appeals, etc. may be resolved on this website.
All vehicles operated on the USA campus must be properly registered and display a current USA parking permit; twenty-four (24) hours a day, and seven (7) days a week.
Anyone who operates a motor vehicle on the USA campus is required to register his/her vehicle with Parking Services and obtain a valid parking permit. This includes all employees, faculty, staff, designated guests, administrative officials, and all students. Parking Regulations apply to students enrolled in day, evening, weekend, online web classes, Harrison School of Pharmacy, USA Pathway, Cross Registration, Dual Enrollment, and all students with classes on the Baldwin County Campus and Dauphin Island Sea Lab. Regulations apply to all employees with offices located in Technology and Research Park and University Commons. The parking permit must be displayed on the driver's side lower window with the permit number facing outward. The permit number must be clearly visible. Displaying it in any other location is considered a violation.
Visitors
Visitors (individuals not affiliated with the University) must obtain an official visitor parking pass from Parking Services with a valid ID. The pass must be displayed from the rear-view mirror with front of pass facing outward. The pass number must be clearly visible.
Students
Zone parking (parking in your correct zone) enforcement is in effect Monday – Friday, 7:00 a.m. – 3:45 p.m. during fall and spring semesters. After 3:45 p.m., vehicles with any valid USA parking permit may park in any student parking space on campus; however, a current permit must be displayed in the vehicle. Permits are required at all times, including May and summer semesters and students must park in the white lined spaces.
**Additional parking for Residential students is in the Auxiliary West Lot located behind Greek housing. **
Students must register online for a parking permit. Select Manage My Parking Account to access your parking account and follow the instructions for ordering a parking permit.

Students who are registered with Center for Educational Accessibility & Disability Resources and require temporary special parking must also register in person at Parking Services. Contact the office of Center for Educational Accessibility & Disability Resources at (251) 460-7212 for further information.
Faculty/Staff and Designated Guests
All Faculty, staff, and designated guests who qualify for a USA ID card, must purchase a faculty/staff parking permit regardless of what month they begin employment. Faculty/Staff parking permits are valid November 1st through October 31st.
All individuals with a JagMail email account, including those who qualify for a JagMail account, must order a parking permit online. Select Manage My Parking Account to access your parking account.

If you qualify for a JagMail account and you do not have an account established, click here to request your JagMail account.

Hospital employees or individuals with an @health.southalabama.edu email may log in using their Jagnet ID and password. Click here to request your Jagnet ID. Designated Guests must purchase a permit from Parking Services, 290 Jaguar Blvd., Beta/Gamma Commons. Permits will only be sold in office to individuals who are not authorized to obtain a JagMail email account. A current USA ID is required and permits may be purchased with a credit or debit card. Cash and checks are no longer accepted. All other employees, faculty and staff, will be referred to the online purchasing system.
Motorcycle Permits
Motorcycle and scooter license plates are now use as a virtual permit and must be registered online. There will be no physical permit or decal for motorcycles or scooters.