Scheduling an Appointment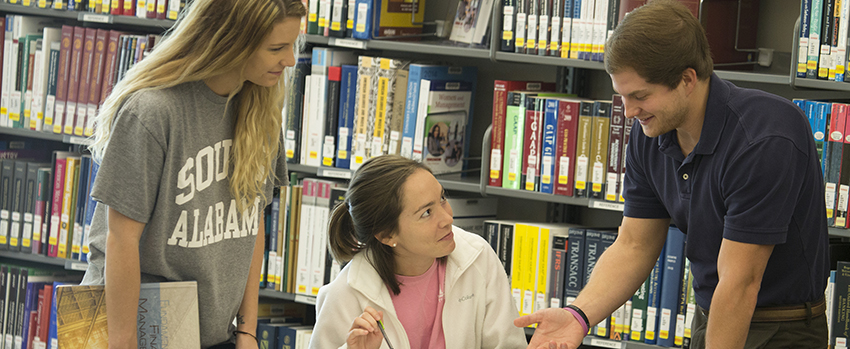 "Make your advising appointments early and often!"
Visit PAWS to see your assigned academic advisor. How to determine your advisor:
To schedule an appointment with your academic advisor, please go to Navigate South and pick a time and day.
How to schedule an appointment through Navigate South:
Note: Not all academic advisors appear in Navigate South. If your advisor does not, please find your faculty advisor assignment in PAWS and contact the department for required advising. You can also contact your major department for assistance in finding your advisor using the number on your department's website.
AATS Late Policy: We ask that you be on time for your appointment. If you are more than 10 minutes late, you will need to reschedule at the front desk.
AATS Missed Appointment Policy: If you have missed your appointment, you will not be able to make a subsequent appointment online. You will need to call the office at (251) 341-4017 to schedule with someone at the front desk. If you miss two appointments back to back, you will not be allowed to schedule another one until after Time Tickets have posted for that particular semester.
AATS Cancellation Policy: Please call 24 hours in advance if you need to cancel your appointment. This allows your fellow students to make an appointment for that day.
If you are a new freshman, please visit the Office of New Student Orientation to learn more about summer and fall advising. New, first-year students are required to attend an orientation session. To sign up for these summer sessions, please visit the orientation website.
If you have any questions, please call (251) 341-4017. We will be happy to direct you to the appropriate place.