Burnsed Gives to Help Others Succeed
---
Posted on October 19, 2016 by
---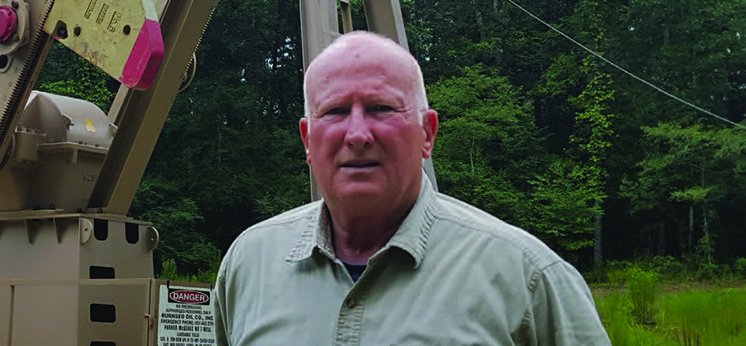 William "Bill" Burnsed, Mechanical Engineering alum.
---
The following article was originally posted in USA's Office of Development's publication: Lead On
Success is often achieved by taking risks, making smart decisions and accepting gifts of opportunity. According to William "Bill" Burnsed, finding success started when he chose to attend the University of South Alabama. That decision on his part opened the way for an educational journey that Burnsed views as essential to the successful career that he has enjoyed. Honoring the education that both Burnsed and his sister, Amy Burnsed Barter, received at USA and the success it enabled has motivated his gift to create the William B. Burnsed and Amy Burnsed Barter Scholarship Endowment.
"Attending South Alabama opened a lot of doors for me. I consider my South degree a key part in me becoming successful. My hope is that future recipients of my scholarship will make the most of their educational opportunity, and when they become successful they too will help others as they have been helped."
After graduating, Burnsed went on to have a 20-year career with South Central Bell and later BellSouth. He now spends his time running Burnsed Oil Co., Inc., a company he built that explores and produces crude oil. Bill says that throughout his career he has always felt deeply indebted to USA for helping him get to where he was professionally. So when the opportunity came to give back to USA, he was happy to say yes.
"Our scholarship will help qualified students with a financial need be able to obtain an education in engineering without having to incur a large student loan," said Burnsed.
According to Bill, the decision was made even simpler once he realized his gift would be matched by the Mitchell-Moulton Scholarship Initiative. "I want to give a special thanks to Mr. Abraham Mitchell. His generosity was a significant part of my decision to establish this endowment."
The University of South Alabama is committed to providing their students with a well-rounded educational experience with high academic standards. The William B. Burnsed and Amy Burnsed Barter Engineering Scholarship Endowment will continue to help talented students begin a journey of lifelong learning here at South. A USA degree continues to be an integral part in the success of more than 70,000 proud USA alums.
Lead On is a publication featuring the impact of recent philanthropic gifts
made to the university. If you have questions or comments, please contact the
development office at (251) 414-8116 or development@southalabama.edu.
---
---