Dr. Bret Webb Awarded for Outstanding Contributions
---
Posted on April 17, 2023 by Derik Wolfe
Derik Wolfe
---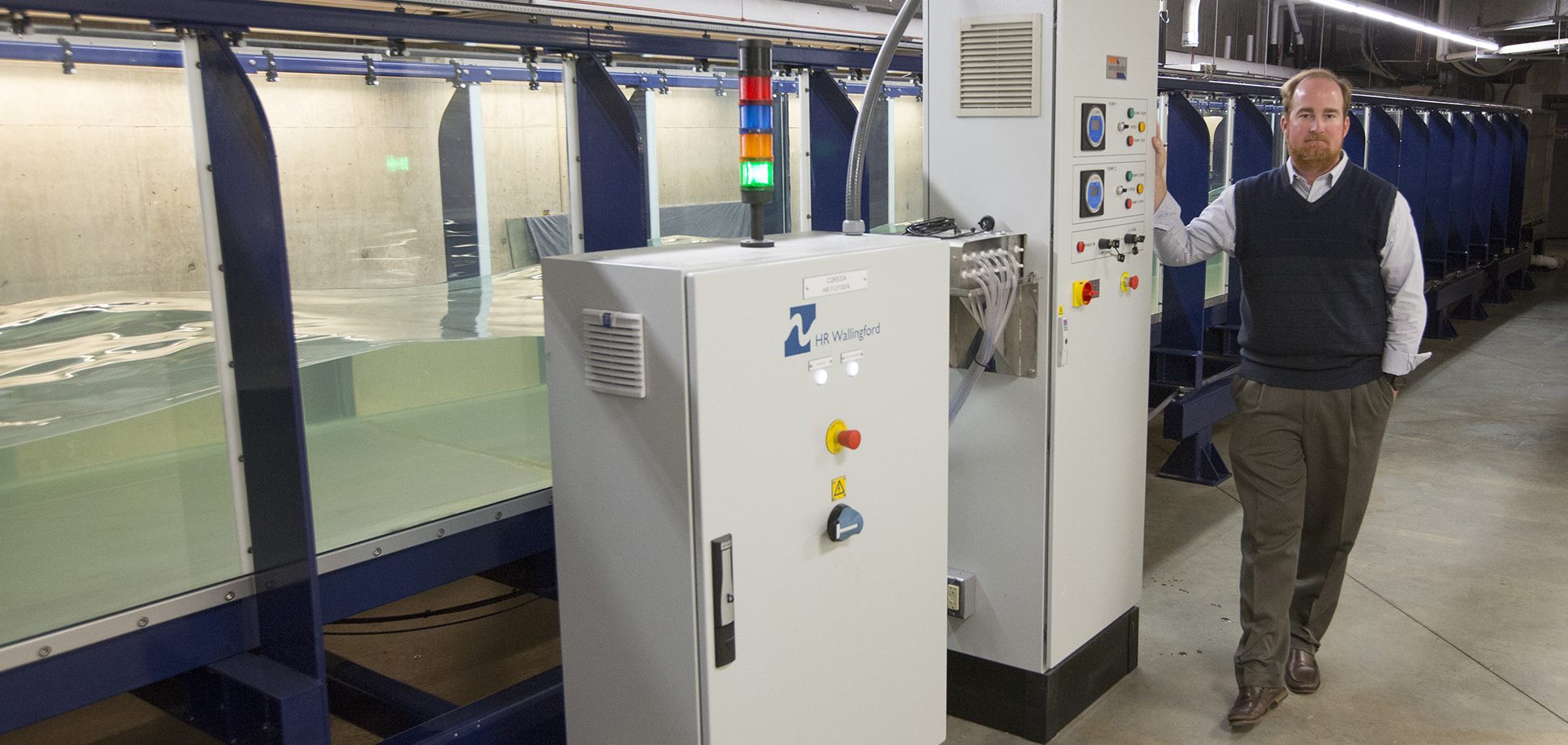 Dr. Bret Webb and the wave flume in Shelby Hall
---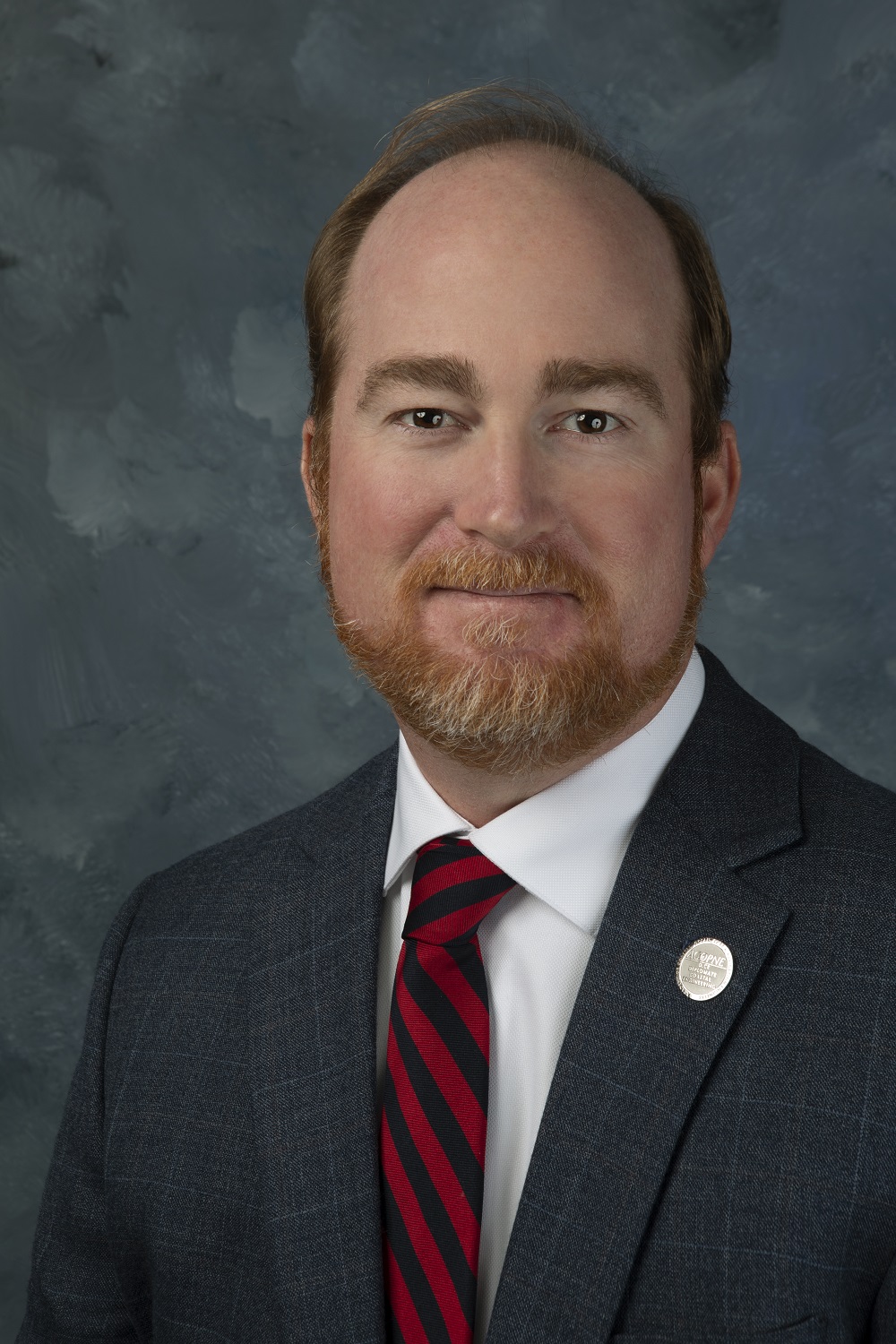 Dr. Bret Webb has been awarded the Orville T. Magoon Sustainable Coasts Award for 2023. This award is given in recognition of Dr. Webb's outstanding contributions to sustainable engineering practices in managing shorelines and coastal infrastructure through research, design, construction or management of the natural and built environment in the coastal zone.
This award was established by the American Society of Civil Engineers (ASCE) in 2013. The award is named after Orville T. Magoon, who was employed as a coastal engineer by the US Army Corps of Engineers from 1952 to 1985. He was well known as an early leader in sustainability and promotion of the concept of sustainability in coastal engineering research, design, construction and management.
Dr. Webb is a Professor in the University's Department of Civil, Coastal, and Environmental Engineering. Since his appointment in the Department in 2007, he has been working on nature-based shoreline protection, resilience, vulnerability, and general coastal processes such as waves, tides, storm surge, and sediment transport. Within the broader topic of coastal resilience, his work has focused on resilience of the built environment (infrastructure) to extreme events and sea level rise, and also the resilience benefits provided to the built environment by natural and nature-based features.
---
---