NSF IRES program hosted by ECE Department
---
Posted on June 24, 2022 by USA College of Engineering
USA College of Engineering
---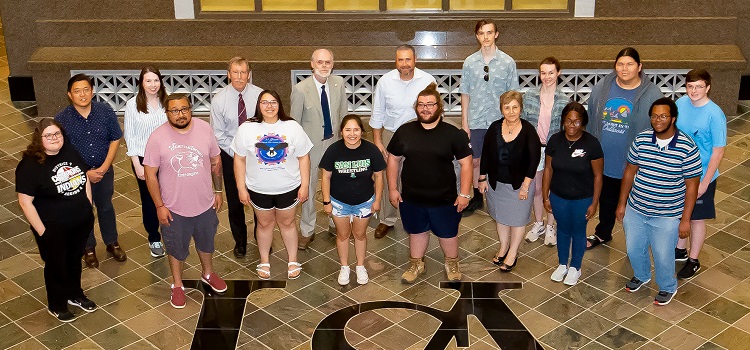 NSF IRES 2022 Student Participants & Faculty
---
Dr. Jinhui Wang, an Associate Professor of electrical and computer engineering, leads his team to start the IRES (International Research Experiences for Students) program at the University of South Alabama on June 13, 2022. This program is funded by NSF and has a cultural experience component in addition to educational activities for the students. Dr. Wang's team members include Dr. Jill Motschenbacher from North Dakota State University and Ms. Amber Finley from Nueta Hidatsa Sahnish College.
This summer, 6 Native American students from 5 Tribal Colleges in North Dakota State and 6 students from the University of South Alabama will participate in a 5-week summer program. All participating students will focus on building and testing an IoT (Internet of Things) and AI (Artificial Intelligence) technologies enabled environmental monitoring system. In this program, some international researchers and students as well as international education components will be involved to give participating students globally-engaged experience.
For more information, please visit NSF IRES Program.
---
---