Jesse Cook, Guest Faculty Trumpet Recital at Laidlaw Sep 22
---
Posted on September 17, 2014 by Keith Bohnet
Keith Bohnet
---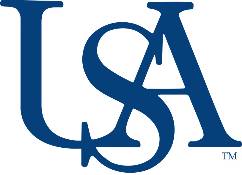 ---
Dr. Jesse Cook, trumpet professor at Northeastern State University in Tahlequah, Oklahoma, will present a Guest Faculty Trumpet Recital in the USA Laidlaw Performing Arts Center Recital Hall on Monday, September 22 at 7:30 p.m. During his one-day visit to USA, he will teach a trumpet masterclass, deliver a presentation on how to minimize the effects of Music Performance Anxiety, and finally perform the trumpet recital. With the collaboration of pianist Farren Mayfield, the recital will consist of a wide variety of interesting and entertaining works for trumpet and piano, including Joseph Turrin's Escapade, George Antheil's Sonata, David Sterett's Rhapsody, William Latham's Suite for Trumpet and Strings, Eric Ewazen's Sonata, and Leonard Bernstein's Rondo for Lifey.
For more information about the daytime masterclasses, contact Dr. Peter Wood at (251) 460-7821 or pwood@southalabama.edu
Tickets for this Department of Music event will be sold at the door only. Admission is $8 general and $5 for USA faculty & staff, USA students, youths under 18 and all senior citizens (cash or check only). Persons needing more information about this event or in need of special accommodation may call (251) 460-7116 or (251) 460-6136.
More about the artist
Dr. Jesse Cook is Adjunct Professor of Trumpet at Northeastern State University in Tahlequah, Oklahoma. Dr. Cook has recently enjoyed performances with the Houston Symphony Orchestra, the Austin Lyric Opera, the Austin Bach Cantata Project, and the City Limits Brass Quintet. Recent solo and orchestral appearances have included Bach's Brandenburg Concerto No. 2, Strauss' Ein Heldenleben and Alpine Symphony, Stravinsky's L'Histoire du Soldat and Petrouchka, Rimsky-Korsakov's Scheherazade, Handel's Messiah, Bernstein's Symphonic Dances from West Side Story, and Mahler's Ninth Symphony.
A frequent recitalist and clinician, Dr. Cook has performed for and instructed students at universities in Wisconsin, Illinois, Iowa, Minnesota, Texas and Oklahoma. Dr. Cook has a DMA in Trumpet Performance from the University of Texas-Austin. While in Austin, Dr. Cook served as the TA to the trumpet and brass chamber music programs. Dr. Cook also has an MM from UT-Austin and a BME from Roosevelt University. His principal instructors are Ray Sasaki, Mark Hughes, Mark Ridenour and Channing Philbrick. From 2006-2008, Dr. Cook was the band director at John Marshall Harlan High School in Chicago. During this time, he revitalized Harlan's band program, taking it from 30 to 120 students, who performed exclusively on 160 school-owned instruments acquired during Dr. Cook's tenure.
Dr. Cook has written two articles, published in the International Trumpet Guild Journal, on the subject of Music Performance Anxiety. In addition, Dr. Cook was an invited speaker at the 2014 Texas Music Educators Association annual conference and the 2014 ITG Conference. He has also been asked to serve as a guest lecturer at several universities around the country, including the University of Wisconsin, University of Iowa, University of Minnesota, Baylor University, and the University of Houston.
Dr. Cook moved to eastern Oklahoma in the summer of 2014. He lives with his wife, Dr. Dorea Cook, and their cat at their home in Tahlequah, where they all root for the Green Bay Packers every Sunday in the fall.
----------
Need directions to Laidlaw? Just go to Google Maps at www.maps.google.com and enter "USA Laidlaw Performing Arts Center." We're actually on the corner of University Blvd. and USA Drive South.
Musical Arts Series Season Pass Holders may now reserve their place at concerts if they contact events coordinator Keith Bohnet by 5:00 p.m. the day previous to the event! Call (251) 460-7116 or email kbohnet@southalabama.edu. Please mention the amount of seats needed AND be sure you are planning on being in place at least 20 minutes in advance of the concert! (Pass Holders only please! Held seats not claimed within 20 minutes of the performance may be offered to other concert attendees.)
For information on how to join the Musical Arts Society, visit our website at www.southalabama.edu/music and click on "Events and Programs" to see everything you need to know about the Musical Arts Concert Series and USA's Musical Arts Society.
---
---